Heavy-Duty, Rugged Reeling Machinery You Can Trust
Looking for a heavy-duty Reeling Machine? Chant has you covered.
Chant Engineering, a world leader in testing equipment for the Wire Rope Industry. We also manufacture a complete line of Reeling Machines that are available in both standard models based on weight, reel size capacities, reel widths, and height or completely customized to your specific reeling requirements and specifications.
Chant Engineering's line of Reeling Machines includes Gantry Style, Re-Reevers, Take-Up and Pay-Out Machines, and High-Speed Coiling Machines.
 Contact a Chant Engineering Sales Representative to get your custom quote and Reeling Machine pricing at
sales@chantengineering.com
.
Gantry Style Reeling Machines
Chant Gantry Style Reeling Machines are some of the most heavy-duty and rugged machines in today's marketplace.Available options include hydraulic or electric drive, touchscreen operator control, collapsible coilers, closed loop tension and rope length controls.
Re-Reever Machines
Chant Engineering's re-reeving machinery provides tension controlled pay-out and re-spooling for boom hoist and main lift line applications.
Available with customized torque capabilities, engine types, and reel dimensions per customer required specifications.
Available in any size up to 150,000 lb. capacity.
Take-Up and Pay-Out Reeling Machines
Chant's heavy-duty floor mounted shaftless Take-Up / Pay-Out Reeling Machines are offered in standard capacities from 5,000- 50,000 lb (2.3 – 27.2 MT), with standard reel sizes ranging up to 96 in (2.4 m) diameter. These machines are designed to reduce processing time and increase productivity.
Chant machines are hydraulically operated and used as a reeler and can also be programmed to become a dereeler. The Shaftless Take-Up Machine has a hydraulic power unit (HPU) and arm controls on each side of the machine. The HPU includes the control panel, hydraulic motor, a pump with heat exchanger, and input power wiring.
Depending on  your reeling requirements, we can design your machine to perform both take-up and pay-out functions.
High-Speed Coiling Machines
Chant's high-speed coiling machines are powered by a 1 hp, 110 volt motor with a chain drive.
Variable speed, 0-60 rpm, motor activated by foot switch.
SD2 Coiling Machine
Chant Engineering's SD2, Standard Duty Coiling Machine, is used for winding wire rope onto a reel.
This well-built machine comes standard with a 2″ Over Drive Shaft, with bushings for 2 1/2″, and 3″ reel holes.
Optional Items & Accessories
Accessories
Chant Engineering design and engineering staff can customize any machine. We can build any model for additional height and/or reel width requirements, or for any custom applications. We offer additional accessories including pendant and duel controls, turntables, meter stands, collapsible coiling heads along with customization and oversize options. Chant Engineering can provide solutions for all of your wire rope reeling requirements.
Collapsible Coiling Head
Removable or permanent mount of collapsible coiling head. Coiling head is solid steel construction and is easy to use.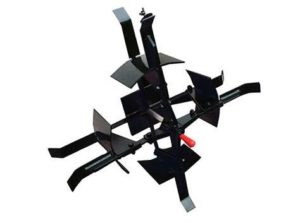 Pendant / Dual Controls
Pendant with electronic speed control and push buttons.
Dual Controls to operate from either side of the machine including pendant and push buttons, and dual speed controls.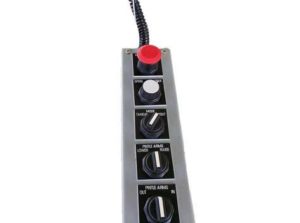 Turntables
Turntables are made with steel plates with hardened ball bearings providing long-life plate wear & easy movement. Various weight capacity and diameters are available.
Turntables Size/Thickness:
1/2″ Thickness at 36″ Diameter
1/2″ Thickness at 48″ Diameter
3/4″ Thickness at 60″ Diameter
3/4″ Thickness at 72″ Diameter
1″ Thickness at 72″ Diameter