Gantry Style Reeling Machines
Heavy-Duty Machines For Big Rigging Shops
Chant Engineering's line of Gantry Style Reeling Machines are well known for meeting and exceeding the heavy duty capabilities required for big rigging shops. Chant's Gantry Style Reeling Machines provide the perfect amount of back tension needed for the proper spooling of steel wire rope.The Gantry Style Machine is available in 10 standard models based on weight, reel size capacities, reel widths, and height. Chant Engineering's design and engineering staff can custom build any model for additional height and /or reel width requirements; or for custom applications.
We make standard capacity Vertical Proof Test Machines and completely custom machines. We also make large outdoor testing towers.
Download the Gantry Technical Data Sheet PDF: Gantry Style Reeling Machine Data Sheet 2016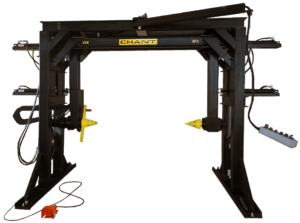 Watch the GS5 Gantry Reeling Machine in action in the video below:
See model number and descriptions below: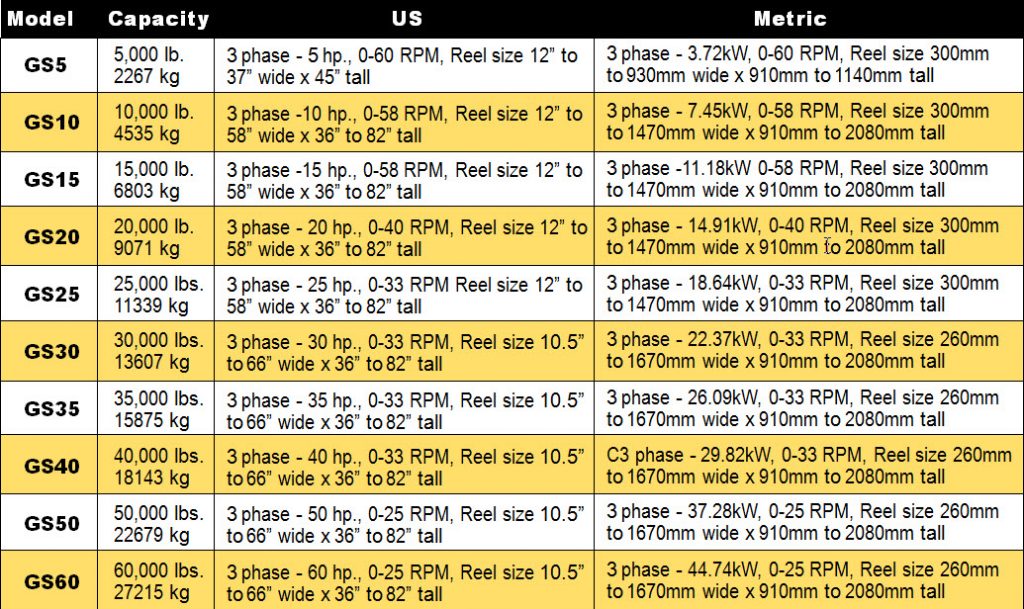 All above models can be customized to be taller and/or wider. Options & Accessories are available.
Chant Gantry Style Reeling Machines come in a variety of standard sizes and capacities. Each machine can be custom made to order: any capacity, width, height or length is available.
Chant Engineering's testing equipment meets or exceeds all AWRF safe practices and guidelines.
We are ISO 9001:2008 Certified and ISO/IEC 17025:2005 Accredited. ISO 376 is available for international customers in the EU upon request.