We Can Customize Any Test Bed To Your Specifications
Chant Engineering has extensive experience designing and manufacturing Custom Test Beds. One of the strengths that separates Chant Engineering from our competitors, is our extensive in-house engineering capabilities. This allows us to make quick and cost-effective design changes, in order to meet your specific testing machine requirements.Prooftest Machines can be customized for any capacity, length, width or testing option. We have machines with pulling cylinders at each end, removable floors, special testing fixtures, and solid steel operator guards.
Whatever your requirements are, we are ready and equipped to meet them.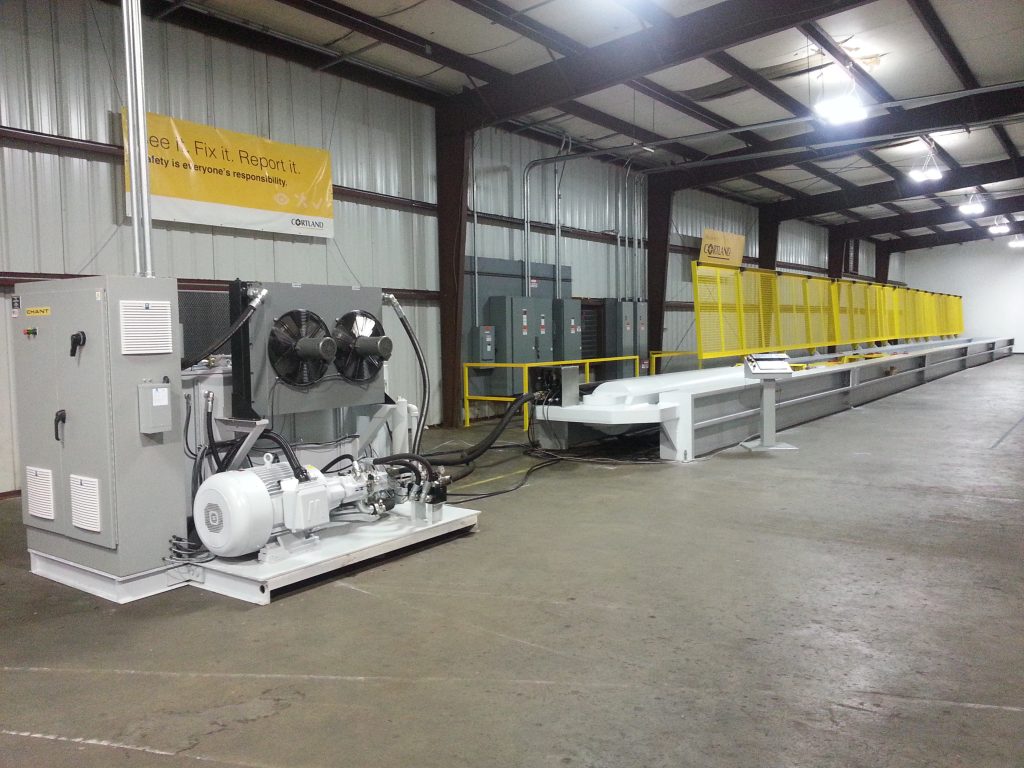 Chant Test Beds come in a variety of standard sizes and capacities. Each machine can be custom made to order: any capacity, width, height or length is available.
Chant Engineering's testing equipment meets or exceeds all AWRF safe practices and guidelines.
We are ISO 9001:2008 Certified and ISO/IEC 17025:2005 Accredited. ISO 376 is available for international customers in the EU upon request.