Mobile Test Beds
All Chant Engineering Mobile Test Beds are designed for on the job site testing.
By bringing the machine to your customer's site, you eliminate shipping costs, downtime and employee expense. This is a value-added service for your customers.Chant Engineering's new innovative design eliminates the weight and cost of the typical flatbed trailer.
We have built the gooseneck and wheels onto the machine frame, saving weight and allowing you, our customer, to get higher capacities and larger machine lengths, without the worry of increased weight.The hydraulic and electrical controls/components are designed for outdoor and mobile use.
The machines are also available with hydraulic wire rope grips, that allow the testing of very long specimens.An electrical generator is an available option to compliment your Mobile Test Bed.
Watch the video below to see a 225K x 41 ft (100MT) Mobile Horizontal Test Bed.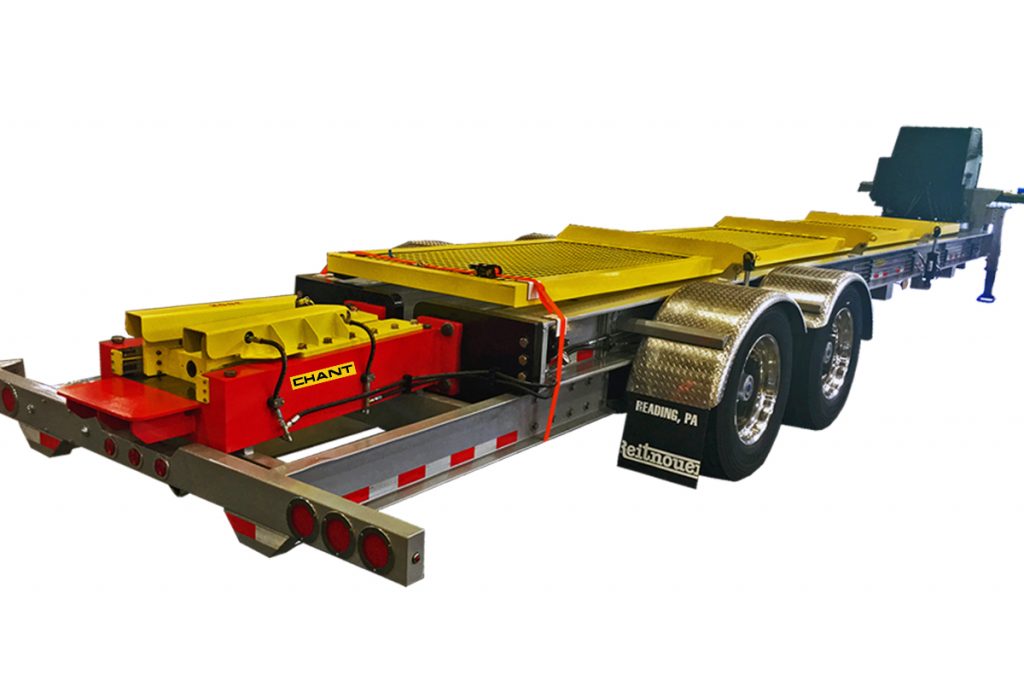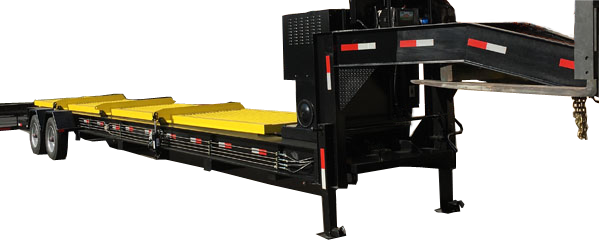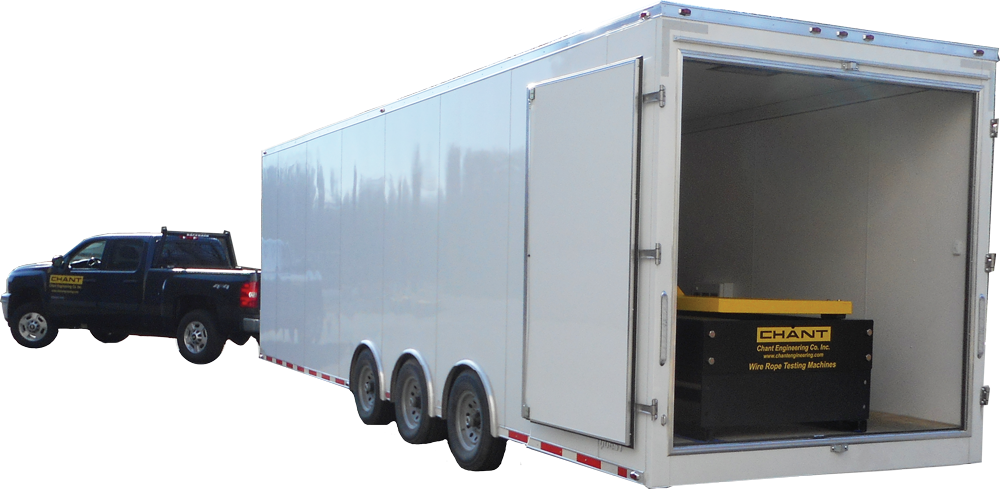 Chant Mobile Test Beds come in a variety standard sizes and capacities. Each machine can be custom made to order: any capacity, width, height or length is available.
Chant Engineering's testing equipment meets or exceeds all AWRF safe practices and guidelines.
We are ISO 9001:2008 Certified and ISO/IEC 17025:2005 Accredited. ISO 376 is available for international customers in the EU upon request.