Heavy-Duty Vertical Test Beds for Lifting Devices, and Chain Hoists
Ability to Perform Static and Dynamic Tests
Chant Engineering design-builds Vertical Test Beds and Stands which are used for testing lifting devices and chain hoists. We build vertical machines to execute both a static, and a dynamic test. The static test will pull to a load. The dynamic machine will not only pull to a load, but it will also keep a constant load on the specimen.
This is especially useful for testing chain hoists, as it allows you to operate the hoist while under constant load. Ultimately testing the hoist mechanism, and the chain, as it would be used in the field.
We make standard capacity Vertical Proof Test Machines, as well as, completely custom machines.
We also make large testing towers for outdoor use.
Example 225K Vertical Test Bed Specifications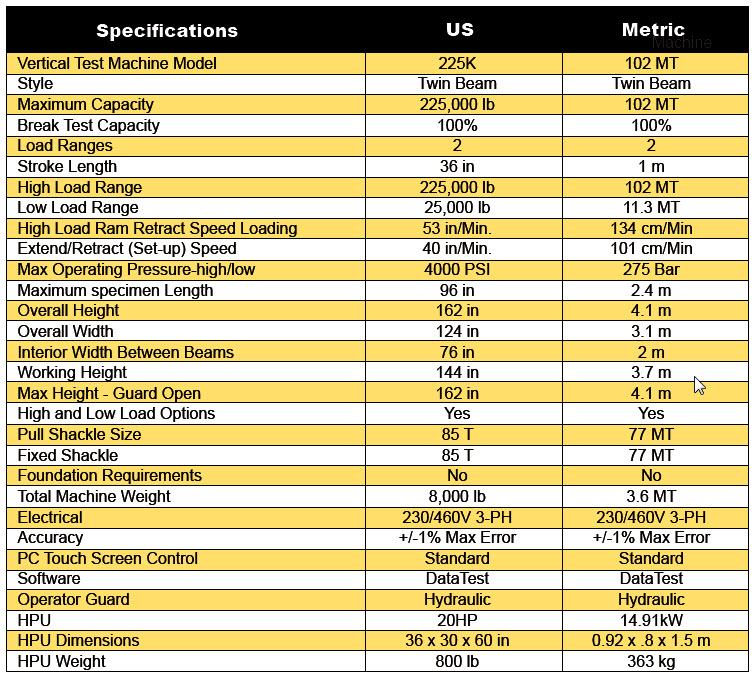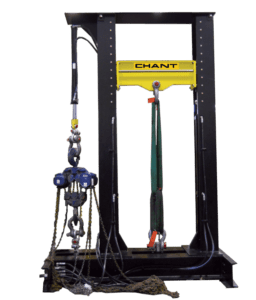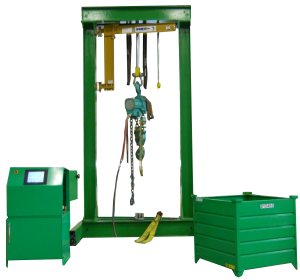 Chant Vertical Test Beds come in a variety of standard sizes and capacities. Each machine can also be custom made to order: any capacity, width, height or length is available.
Chant Engineering's testing equipment meets or exceeds all AWRF safe practices and guidelines.
We are ISO 9001:2008 Certified and ISO/IEC 17025:2005 Accredited. ISO 376 is available for international customers in the EU upon request.