We have expanded our product line to include hydrostatic test bunkers in a variety of sizes; small, medium, large and mega capacity.
Chant Engineering Co. Inc. has recently expanded into the hydrostatic test bunkers market. "We are the leading manufacturer of testing machinery in the wire rope and rigging industry, but Chant is also well known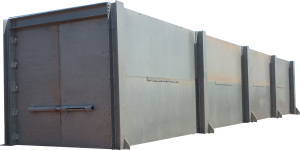 for building custom test equipment for the oil and gas, industrial, and commercial industries. These new high-pressure test units are designed to test valves, iron pipes and pumps.
Our mega capacity test bunkers are designed to be stand-alone units. We design and build the units in Chant's manufacturing facility in New Britain, PA and test them before they are placed in the field. These oversized bunkers can be as large as an office building and are typically reassembled outdoors with heavy-duty steel beams and walls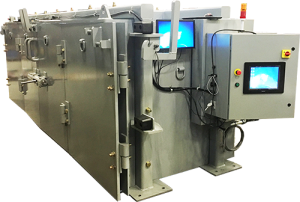 anchored to a concrete poured foundation. We install heavy-duty locking bolts, with emergency escape doors, specialized proprietary testing software, 360º cameras, electric and hydraulic systems. Everything is interlocked for safety.
Large, medium and small units are stand-alone and can have multiple pumping stations to increase throughput. Chant's new test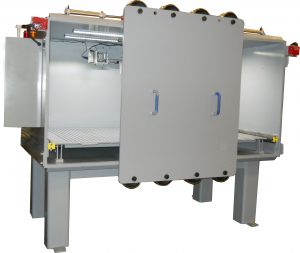 bunkers can be customized to any test pressure or test media. To increase your testing productivity, with complete test data acquisition, contact Chant Engineering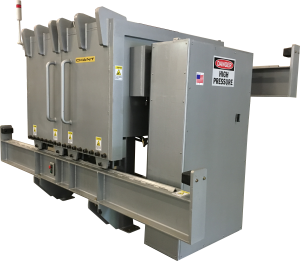 Co. Inc.