Contact our Calibration Team for Support
Connect to a Chant Calibration Technician for Remote Support by calling 215.230.4260 
Email Us For Remote Support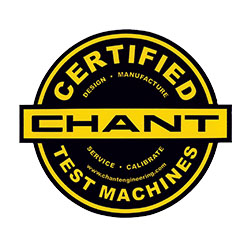 Having testing machinery issues?

Let a Chant Technician Troubleshoot Your Machine & Software
Chant Engineering offers remote support to help you troubleshoot any software issues. 
If your machine is acting up, give us a call and we can open a remote session to  perform testing and diagnostics on your machine software.
We can remotely dial into the touch screen controlled machine to see how we can get your machine back on track.
Give us a call at 215.230.4260 or email service@chantengineering.com to schedule a calibration appointment today!
CONTACT US FOR SUPPORT
Chant will guide you through downloading our remote support application onto your computer
Chant can save you money and down time by using our remote TeamViewer program to connect directly to your machine to diagnose your problem.  Your machine must have an internet connection.
PLEASE FOLLOW THE INSTRUCTIONS BELOW:
Step 1: Call Chant Calibration Services Team at 215-230-4260 and ask to speak to a technician.
Step 2: Go to the machine you need help with and download TeamViewer Version 12 by clicking the button below.
Step 3: Save teamviewer.exe file to your computer and run the program.
Step 4: Give the Chant Representative your ID and PIN.
TeamViewer will allow us to remotely connect into to your machine so we can evaluate and solve the problem.