More About Talurit AB
Talurit AB was established in 1948 and is privately owned. It was built-up on a patented solution for mechanical splicing of wire ropes.
Visit Talurit® Product Catalog
TALURIT AB

The Original mechanical splicing systems – Since 1948
Chant is the exclusive North American Distributor for Talurit AB (Sweden) Products. Talurit AB products include Ferrules and Fittings, Swagers, Swaging Dies, Cutting Machines, Annealing Machines, T-LOC Kits, TAL-X Flemish Eye Sleeves and more.
Talurit AB was founded in 1948, is privately owned and is based in Gothenburg, Sweden. Talurit AB develops, manufactures, markets and maintains equipment and systems with the highest quality for mechanical splicing of wire and wire rope for wire and wire rope fabricators worldwide.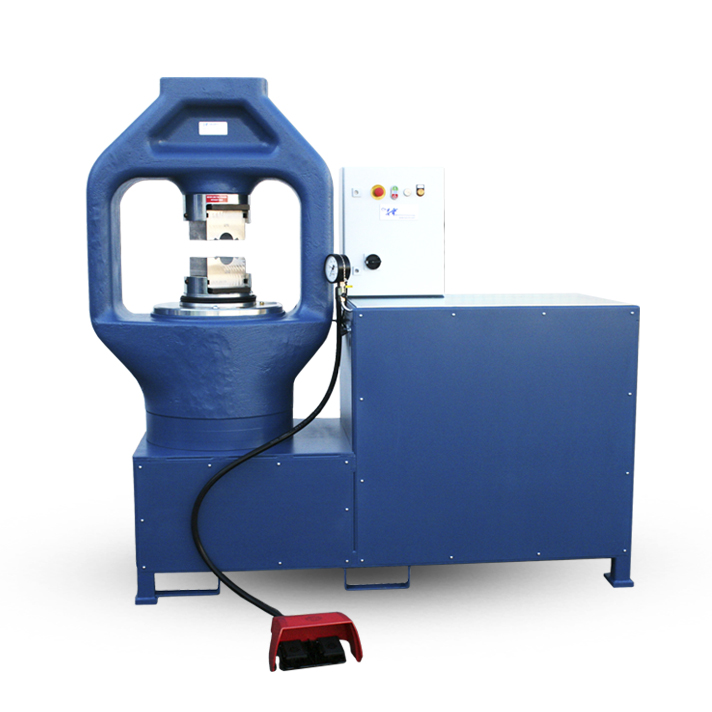 Swagers
Sizes Range from 5t to 4,200t
TALURIT® swagers and press machines range in capacity from 5 ton up to 4,200 ton, making it possible to swage aluminium ferrules for nominal wire rope up to 160 mm (6 1/4") diameter and 6" flemish eye sleeves.
The machines are designed to achieve safe and efficient mechanical splicing of steel wire ropes with many types of end fittings.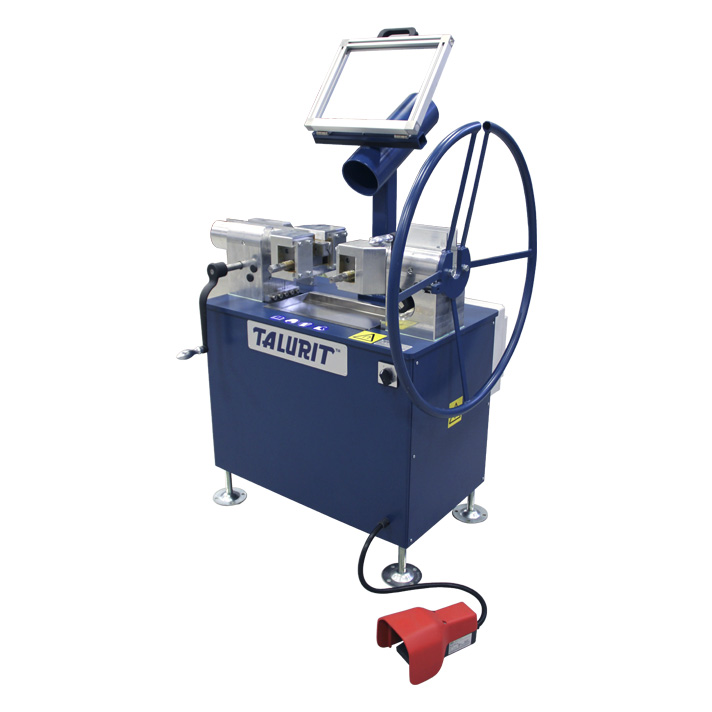 Annealers
Wire Rope Annealing Machines
Our partner, TALURIT®, offers wire rope annealing machines that twist the wire rope off by annealing. Current is applied to heat the wire when the rope is clamped. When the rope is red hot, it is then twisted. After twisting, the rope is slightly rounded and the wires will not unwind. 
Manual and automatic annealing machines are available as well as chain cutters.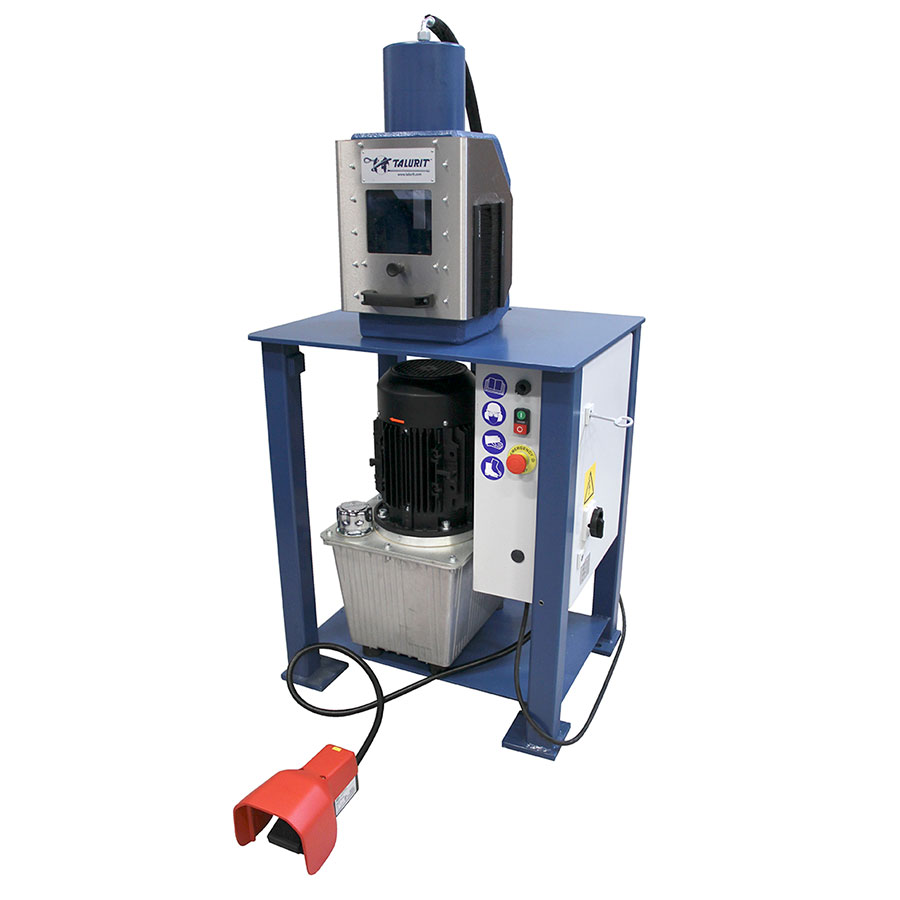 Cutting Machines
LK 45 1VS or 1VW, LK 65 1VW, LKA 04 & LKA 28-PS
TALURIT® has developed a broad range of wire rope cutting machines over the years. These include basic hand cutters, manually operated hydraulic shears, fuse and tapering machines, and many different fully automatic cutting machines.
The automatic cutting machines are very efficient and proven to have short pay back time and are mainly intended for cutting preformed wire rope. 
Complete Systems
Get a Turnkey System
TALURIT® can also design a complete system for all of your  wire rope splicing, cutting and annealing needs.
Automate your process to streamline your production and workflow.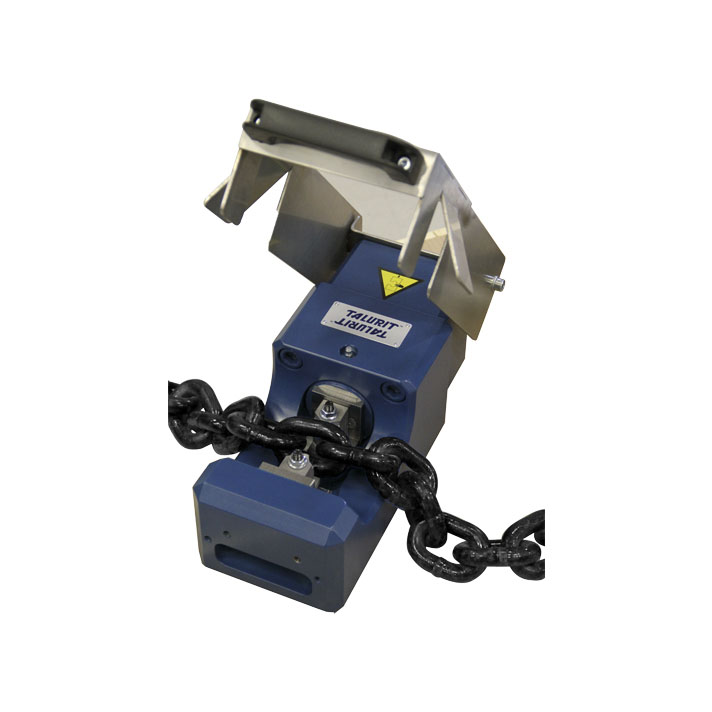 Chain Cutters
CC20T, CC40T, & CC50 1VS
The TALURIT® CC40T chain cutter is designed for heavy use and is equipped with a solid stainless steel cover. It is designed to cut chains with pinch-ended cuts. The chain cutter is CE-marked.
The cutter is hydraulically operated with a maximum pressure of 700 bar. It cuts chains up to Ø 22, grade 8 (max hardness 44 HRC). Shears are easy to change.
We also offer a CC20T designed for heavy use and to cut chains with pinch-ended cuts. It is equipped with a solid stainless steel cover.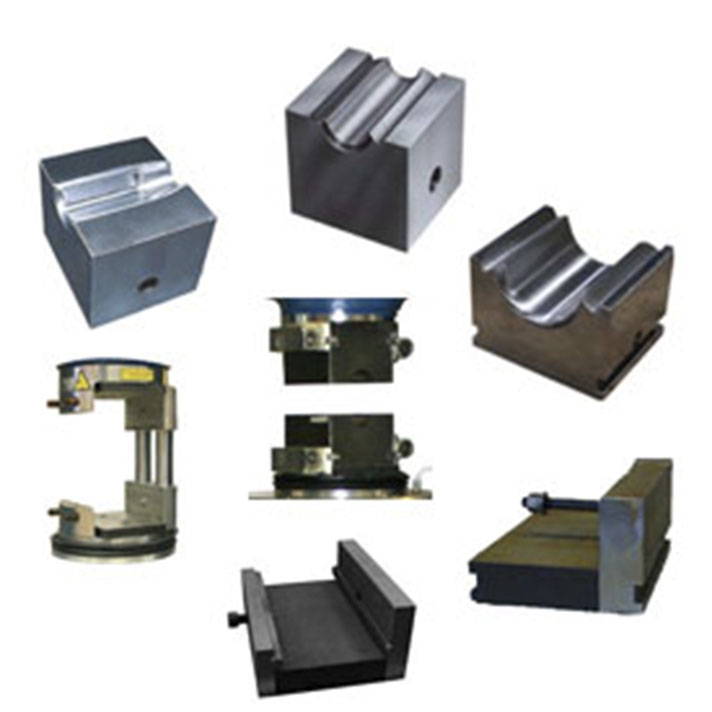 Swaging Dies & Die Holders
Assorted Swaging Dies & Die Holders
TALURIT® ferrules, sleeves and swage sockets require individual dies depending on material and dimension. TALURIT® develops and manufactures standard and special dies to cope with all possible swaging demands. Dies are fabricated in different block sizes to fit our various swagers.

Smaller block sizes than standard can be fitted to the swager by using insert die holders. These compensate the gap between the smaller die block size and the original one.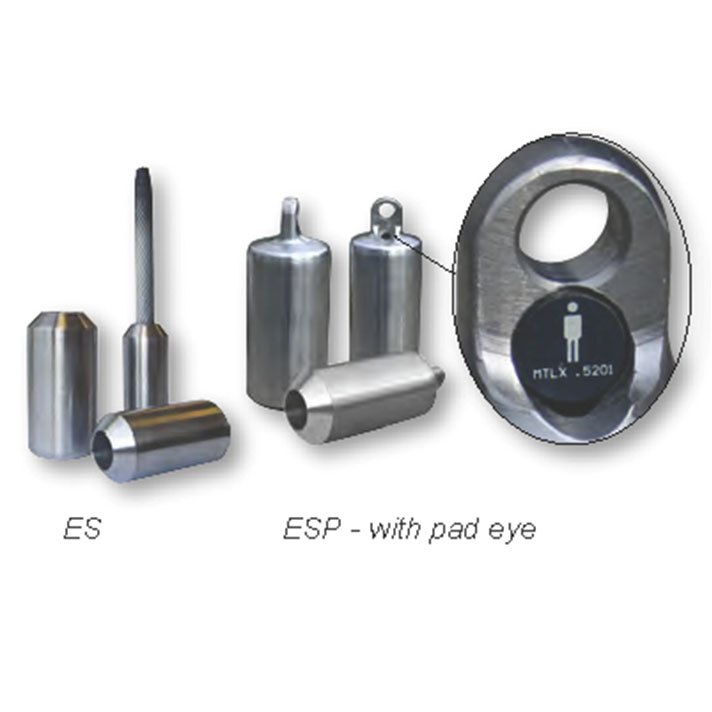 End Stops
ES & ESP End Stops
The TALURIT® ES & ESP end stops are made from mild carbon steel, designed for full proof applications of rotation resistant wire rope of grade 1960.  Wire rope must conform to EN 12385.
The ESP end stops are equipped with a pad eye and are easy to mount in a crane.
ES end stops are available for wire rope diameters between 13 – 32,9 mm. 
ESP end stops have a chip RFID (radio frequency identification) capability.
Please visit Talurit's YouTube Channel for additional videos.