Is your testing machine up to today's standards?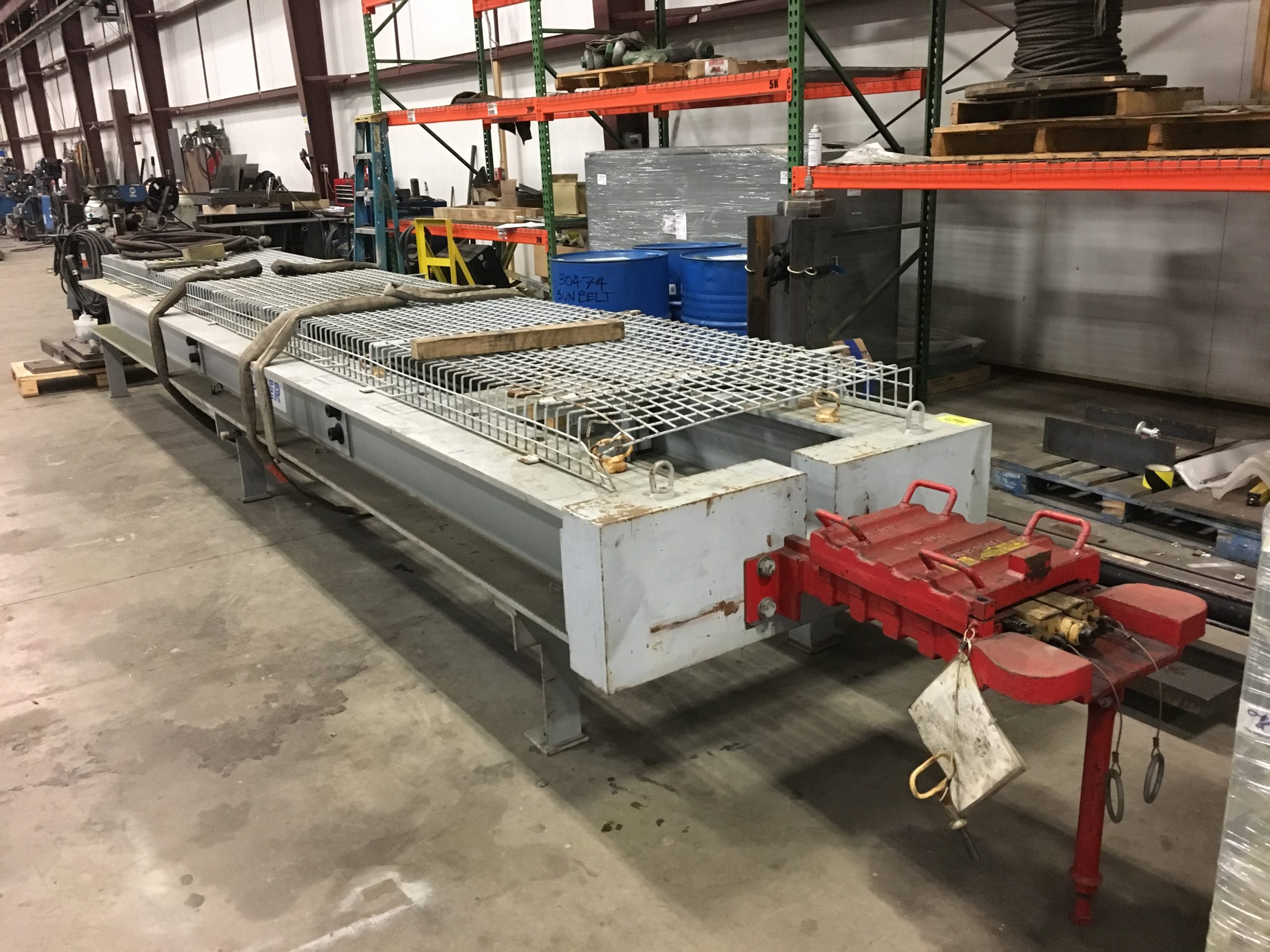 Upgrades & Restorations

We Can Evaluate, Fix, Upgrade, Retrofit and Restore Your Existing Machinery to Perform the Task-At-Hand
Sometimes old machines need a face lift, a complete overhaul or some additional functionality to make them more effective, efficient and up to today's standards.
We can help you upgrade, update and add new functionality to your existing wire rope & rigging testing machinery for a fraction of the cost it would be to build a brand new machine. 
Breathe new life into your existing test bed or testing machinery. Chant can refurbish, rewire, repaint and give your machine a complete tune-up. Our service technicians are highly trained, knowledgeable and possess the necessary skills to get your equipment fixed right the first time. We are proud of our technical staff and their dedication to our customers.
We also have a complete staff of engineers ready to provide you with innovative solutions to solve any current machine problems you may have.
Upgrade your test machine with Chant DataTEST™ data acquisition software, a digital load meter  enclosure, a Toughbook laptop, and a printer for recording and printing test certificates, on-site, in real time. We can also update your machines with Chant's state-of-the-art touch screen controls for automatic machine operation and data acquisition.
EVALUATION & UPGRADE OPTIONS:
Chant proprietary DataTEST™ Data Acquisition Software
Digtal Meter
Touch Screen Controls
Toughbook Laptop
Printer (for convenient on-site certificate printing)
Load Cell replacement or upgrade
Load Cell Cables
Hydraulic Power Unit (HPU) Evaluation & Tune-up
Operator Safety Guards (manual, hydraulic, mobile & stand-alone)
Machine Rewire (electrical and/or hydraulic systems)
Machine Touch-up or Complete Repaint
We offer an array of options to help you bring your testing equipment up to today's standards with the latest industry software and certificate technology available. Upgrades to your testing machinery can provide  you with the ability to create certificates and certify your products in real time, as you test each specimen.  Chant's upgrade options are designed to help your shop increase production and make your testing system more convenient and efficient.
Interested in a machine upgrade? Call Chant at 215.230.4260 or email sales@chantengineering.com to schedule an appointment.