hydraulic power units built to last
Chant Engineering manufactures a complete line of Hydraulic Power Units (HPUs) that require little maintenance and are competitively priced.  These HPU's are offered in a variety of horsepower/voltage combinations and are simple to operate.  Used in tandem with Chant Datatest software and touchscreen, testing machine operator error can virtually be eliminated. Chant HPUs are available in the following sizes:  3 HP, 5 HP, 10 HP, & 20 HP.
These units are sold completely ready to hook up to your machine. Each comes with operator touchscreen controls, hydraulic motor/pump and heat exchangers as applicable.
View Chant's Product Brochure
Industrial HPUs

Our Power Units Are Top Of The Line
The software offers unrivaled ease of use, a simple graphical-user interface, and several customizable features including:
Touch Screen Controls – used strictly for controls or can interface with DataTEST™ Software retrofitted on your existing or installed in conjunction with new machines.
Real-time data acquisition – graphs load vs. time, elongation vs. time, and load vs. elongation depending on customer needs automatically counts cycles and hold times for cycle testing.
A sophisticated customer database – can pull up previous product and customer information for repetitive testing, saves history of previous certificates created by DataTEST™ networking capabilities, and allows for multiple DataTEST™ to access the same database.
Multi-leg sling testing capabilities – several modes of operation (prestretch, proof, and cycle)
Output data available in several formats – PDF, CSV, XML (for FIELDiD/N4 upload), among others

Chant is accredited and certified to the following industry standards:
ISO 9001:2015
AS9100D
ISO/IEC 17025:2017 Accredited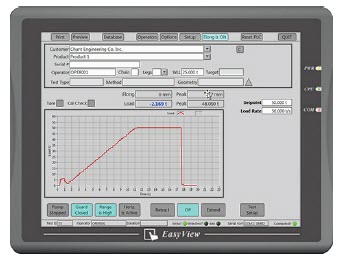 Different Functionalty Available: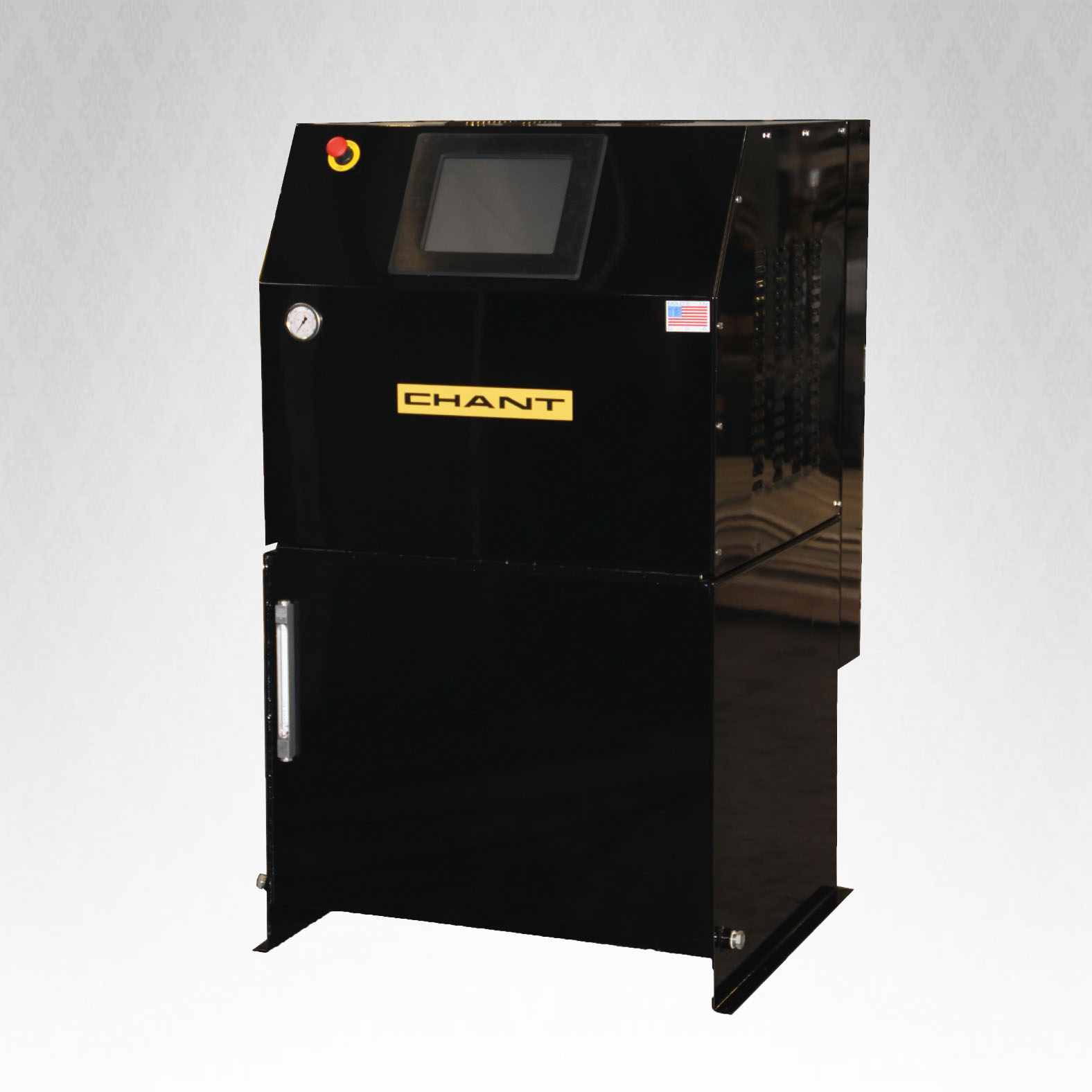 Hydraulic power units
3, 5, 10 & 20 HP Available
Chant HPUs are available in the following sizes: 3 HP, 5HP, 10 HP, & 20 HP., with a 3-phase motor. The units can include touch screen operator controls.