ABout Chant Reeling Machines
Chant Engineering manufactures a complete line of Reeling Machines that are available in standard models based on weight, reel size, speed and line pull or completely customized to your specific reeling requirements.
Our line of Reeling Machines includes Gantry Style, Re-Reevers, Take-Up and Pay-Out Machines, High-Speed Coiling Machines and Custom systems.
View Chant's Product Brochure
Industrial Reeling Machines

Heavy-duty, rugged Reelers you can trust
Chant Engineering offers a line of reeling machinery to meet any reeling application. 
Gantry-Style Reelers

Re-Reevers

Take-up/Pay-out (FMTU) Reeling Machines

Overhead Wire Railcar Reelers

High-Speed Coilers

Standard-Duty (SD) Reeling Machines

Chant is accredited and certified to the following industry standards:
ISO 9001:2015
AS9100D

ISO/IEC 17025:2017 Accredited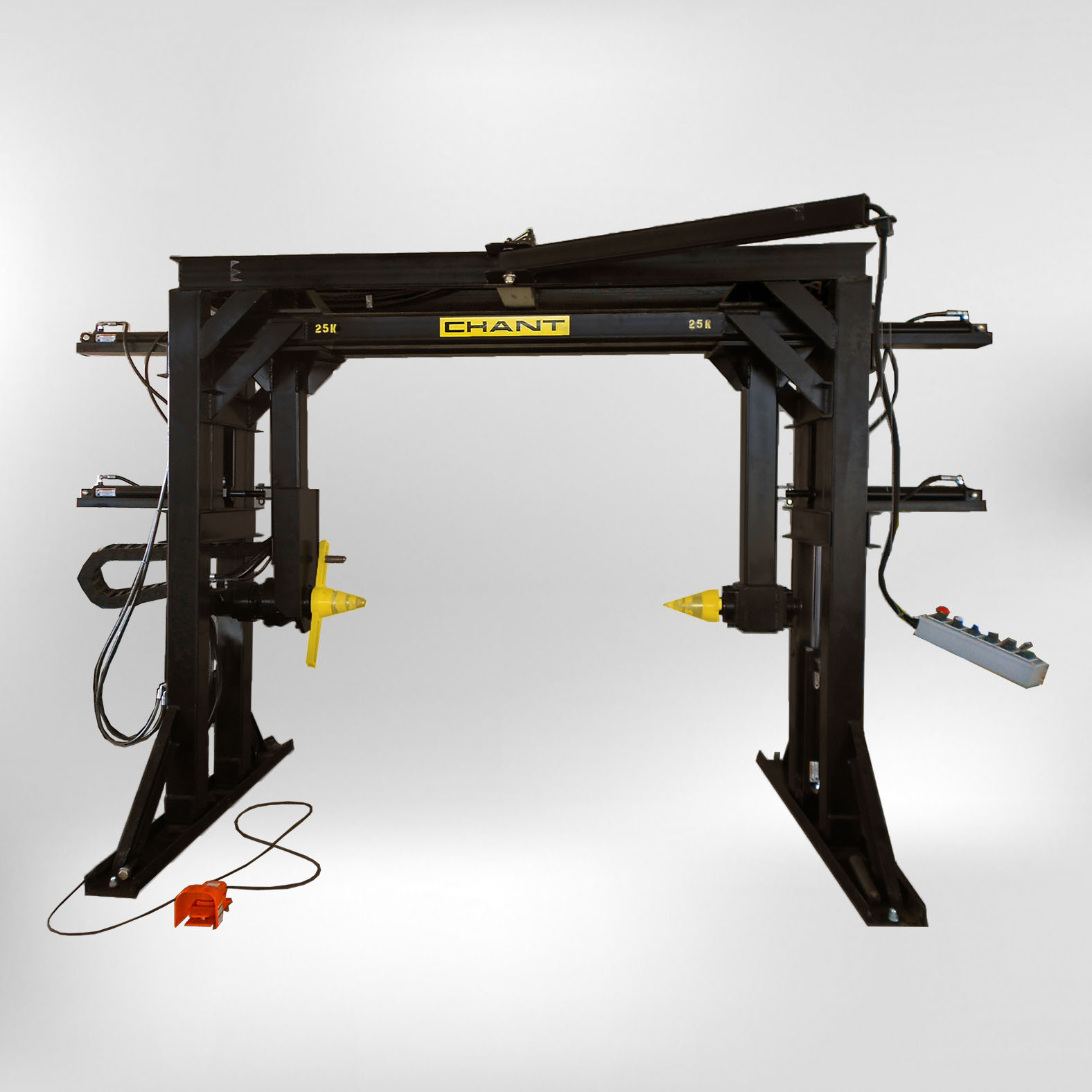 Gantry-Style Reeler
Any Reeling Capacity
Chant Gantry-Style Reeling Machines are some of the most heavy-duty and rugged machines in today's marketplace.
Available models:
GS5 – Capacity 5,000 lbs.
GS10 – Capacity 10,000 lbs.
GS15 – Capacity 15,000 lbs.
GS20 – Capacity 20,000 lbs.
GS25 – Capacity 25,000 lbs.
GS30 – Capacity 30,000 lbs.
GS35 – Capacity 35,000 lbs.
GS40 – Capacity 40,000 lbs.
GS50 – Capacity 50,000 lbs.
GS60 – Capacity 60,000 lbs.
Available options include hydraulic or electric drive, touchscreen operator control, collapsible coilers, closed loop tension and rope length controls. All models can be customized to be taller and/or wider.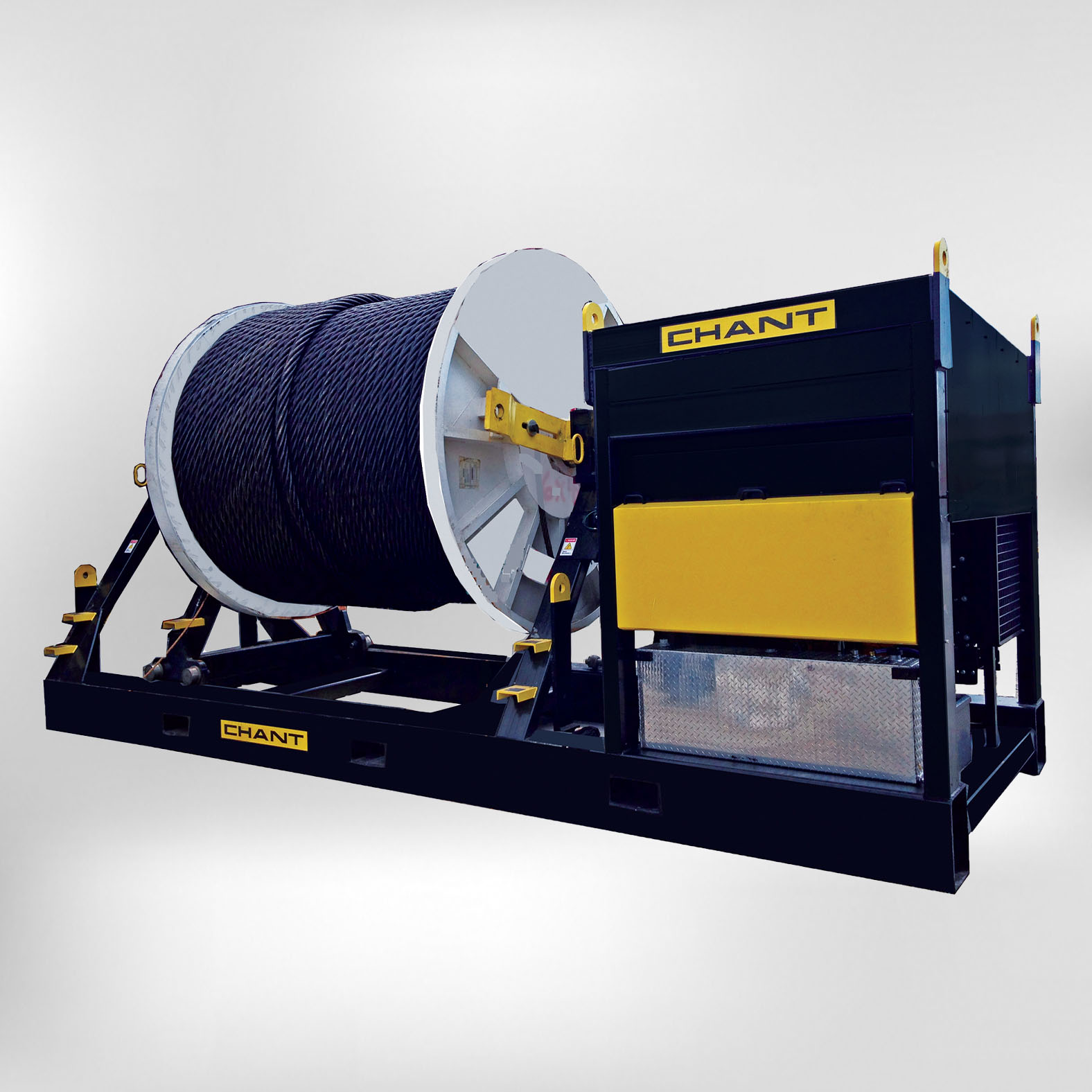 Re-Reevers
Reliable Reeling Machinery
Chant Engineering's re-reeving machinery provides tension controlled pay-out and re-spooling for boom hoist and main lift line applications.
Re-Reevers are available with customized torque capabilities, engine types, and reel dimensions per customer required specifications.
Re-Reevers are available in any size up to 150,000 lb. capacity.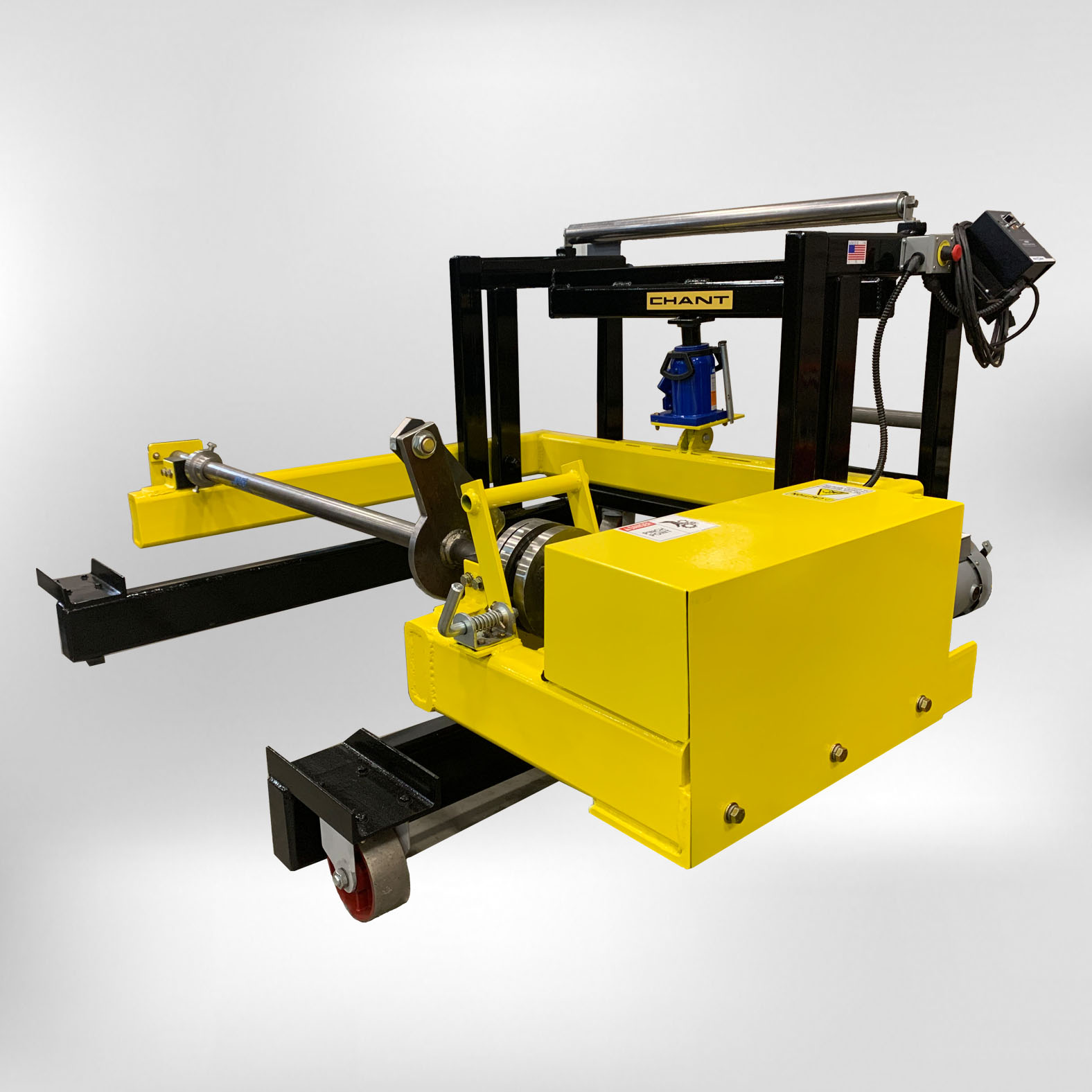 STandard-Duty (SD)
Customize Any Machine
The SD Series is Chant's line of Standard Duty Coiling Machines which are typically used for winding wire rope onto a reel. The SD Coiling Machine is available in a range of standard sizes listed below. We can customize this machine to any customer specifications
SD Series Models:
SD2 – 2,000 lbs.
SD4 – 4,000 lbs.
SD5 – 5,000 lbs.
SD6 – 6,000 lbs.
This well-built machine comes standard with an over drive shaft, with bushings for various reel sizes.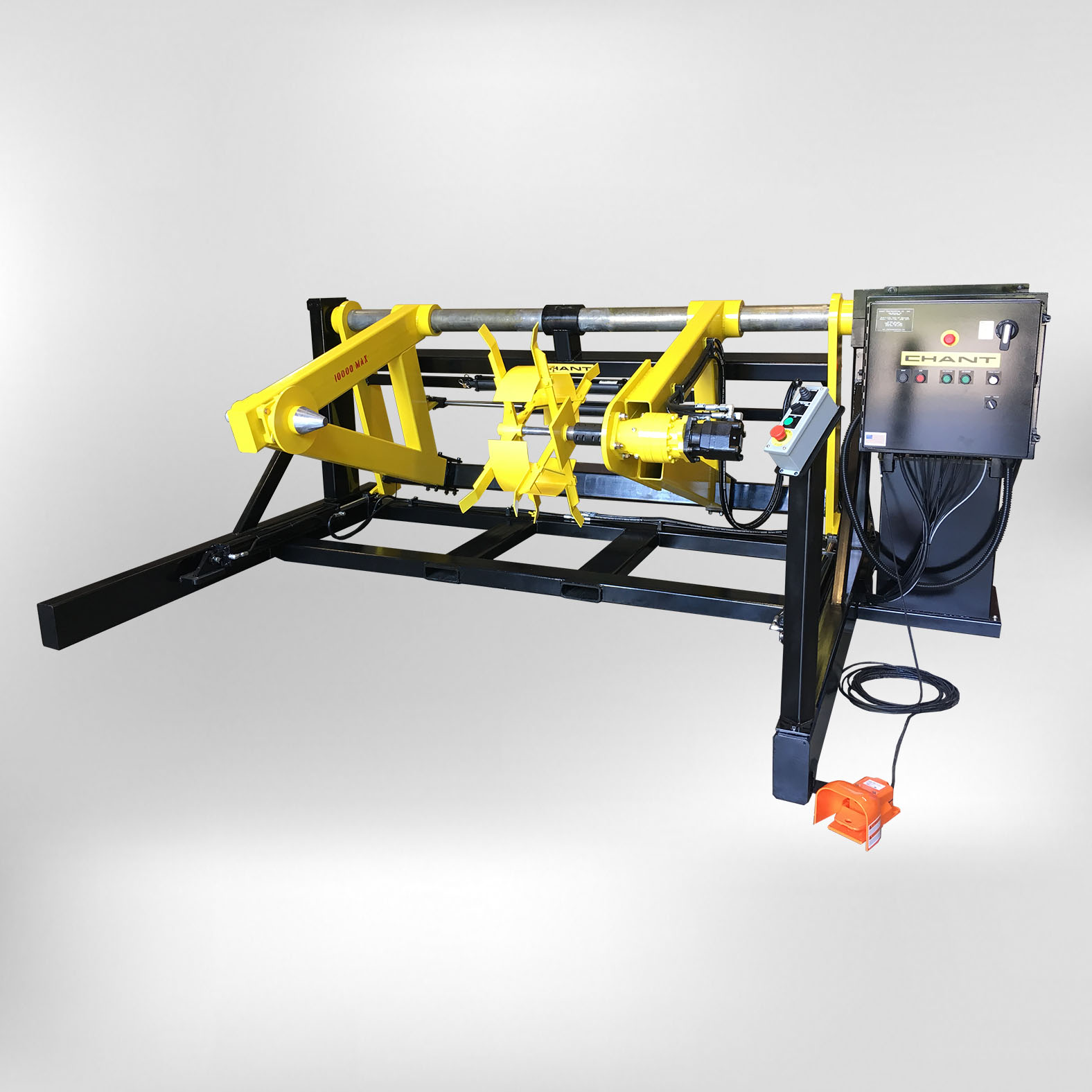 Take-up/Pay-Out
Standard Models Available
Chant's heavy-duty floor mounted shaftless Take-Up / Pay-Out Reeling Machines are offered in standard capacities from 5,000- 50,000 lb (2.3 – 27.2 MT), with standard reel sizes ranging up to 96 in (2.4 m) diameter. These machines are designed to reduce processing time and increase productivity.
Chant machines are hydraulically operated and used as a reeler and can also be programmed to become a dereeler. The Shaftless Take-Up Machine has a hydraulic power unit (HPU) and arm controls on each side of the machine. The HPU includes the control panel, hydraulic motor, a pump with heat exchanger, and input power wiring.
Depending on  your reeling requirements, we can design your machine to perform both take-up and pay-out functions.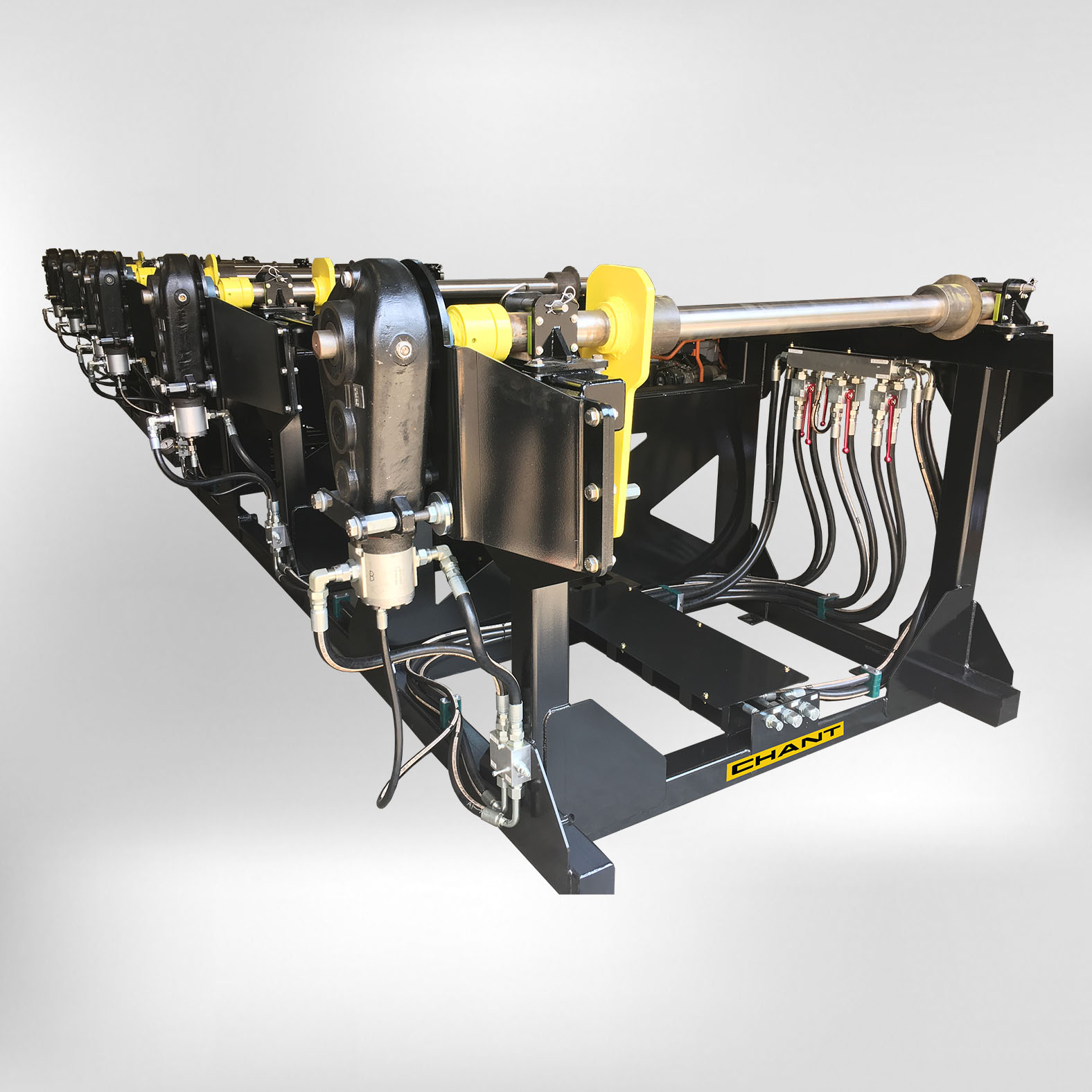 Overhead Wire railcar Reelers
Turnkey Reeling System
Chant Engineering offers a new line of heavy duty overhead wire railcar reeling machines ideal for the railroad industry. These reelers are designed as a turnkey system which can be mounted onto any flatbed cable car. It is used for easy overhead wire installation and replacement in the field. These units are weatherproof and are built strong to suit a rugged, real world, industrial railroad application.
The system features 2 reelers and a hydraulic power unit (HPU) with separate operator controls for operator safety. The heavy-duty HPU is designed for outdoor use in any weather condition.
Line pull and load force can be specified by the customer.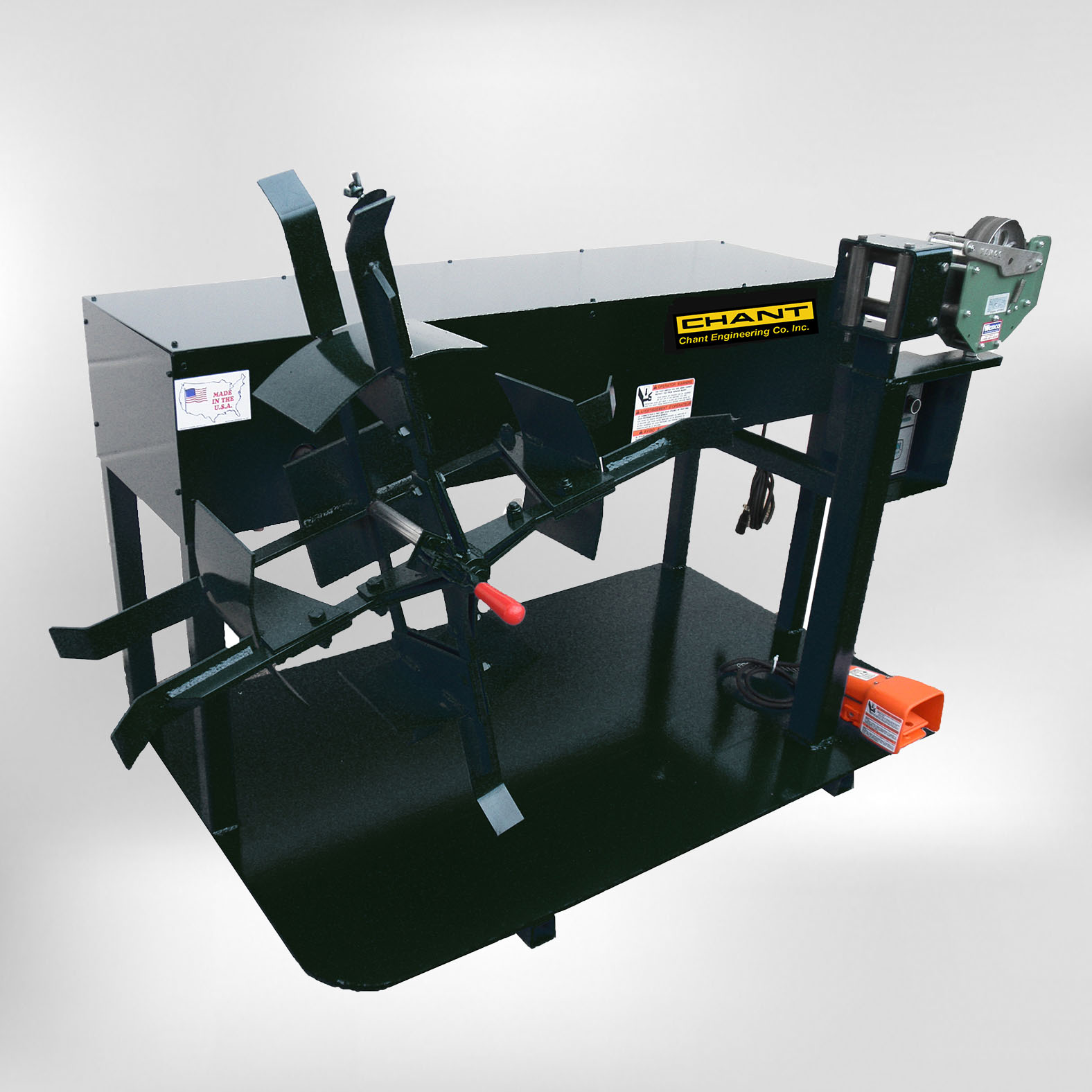 High-speed coiling machines
Ideal for Light Reeling Needs
Chant's high-speed coiling machines are powered by a 1 hp, 110 volt motor with a chain drive.
Variable speed, 0-60 rpm, motor activated by foot switch.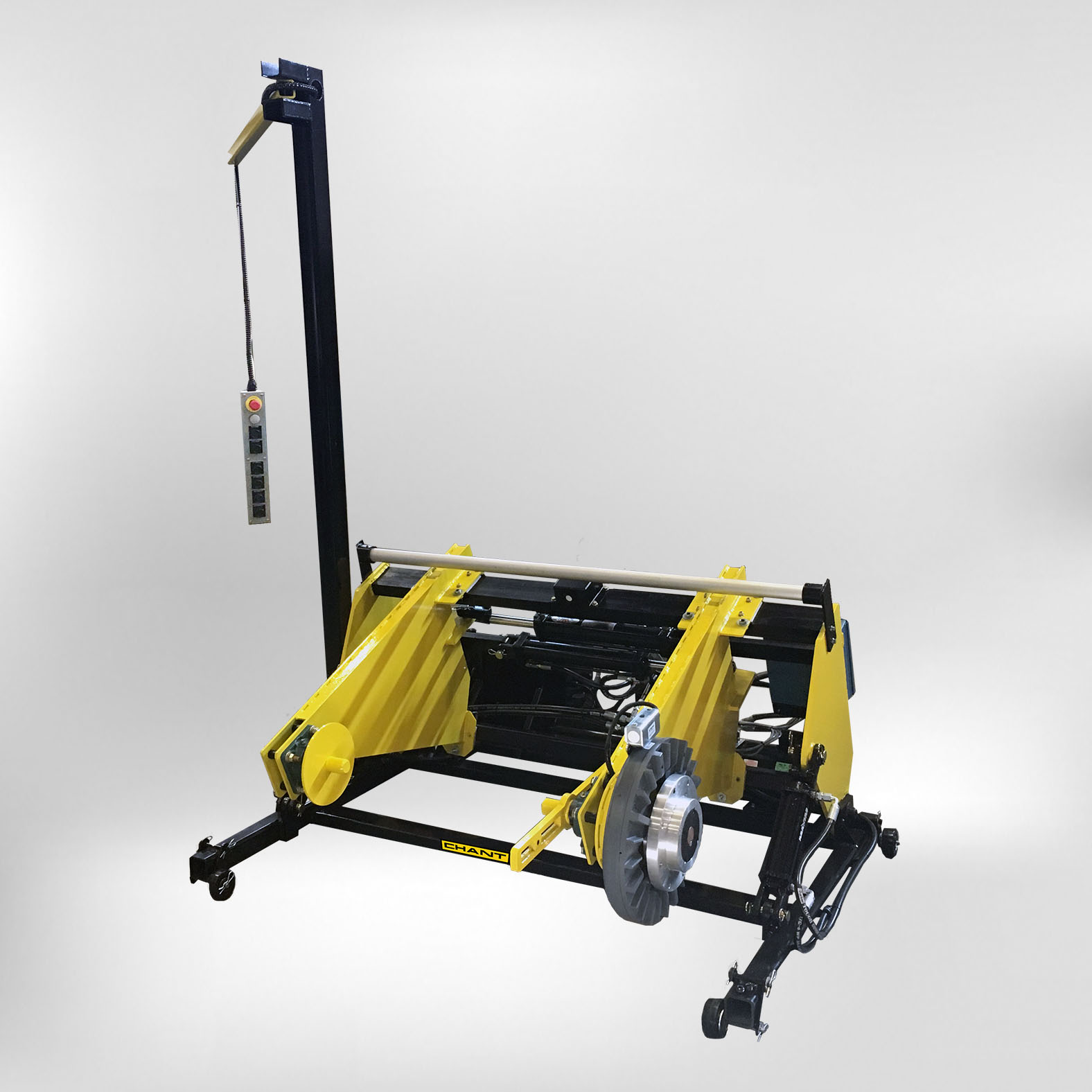 Custom reeling machines
Optional Measuring Meters
Our single & double head meter stand (shown above with measuring meter) has roller guides front and rear.
Meter Capacities:
1″ Capacity
2″ Capacity
3″ Capacity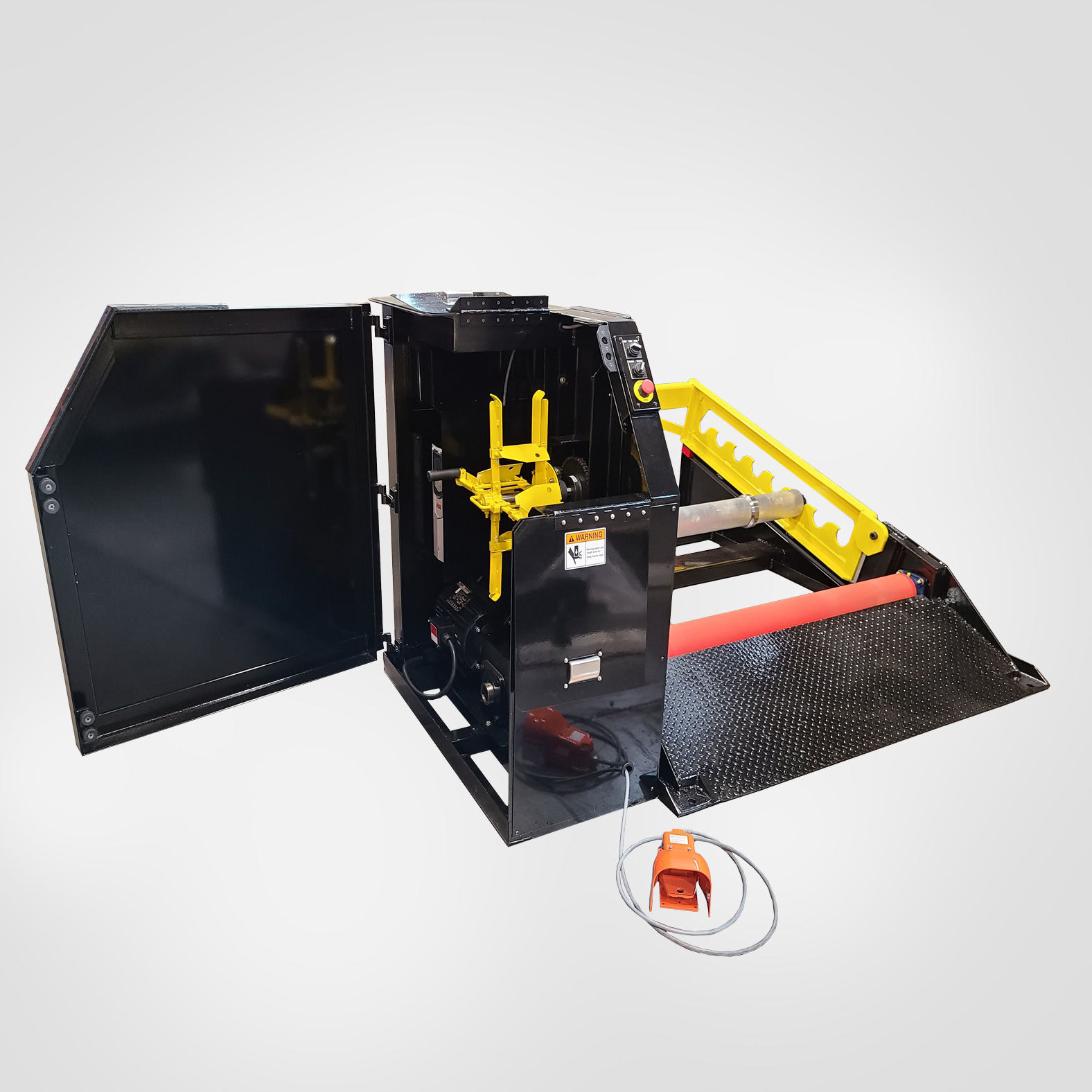 Sidewinder Series
Shaftless Take-up and Pay-out Reeling Machines
These machines feature an industry-first, fully guarded collapsible coiler for operator safety. The standard plug-in style collapsible coiler comes with the machine.
Sidewinder Series Models:
SW5000 – 5,000 lbs.
SW10000 – 10,000 lbs.
SW15000 – 15,000 lbs.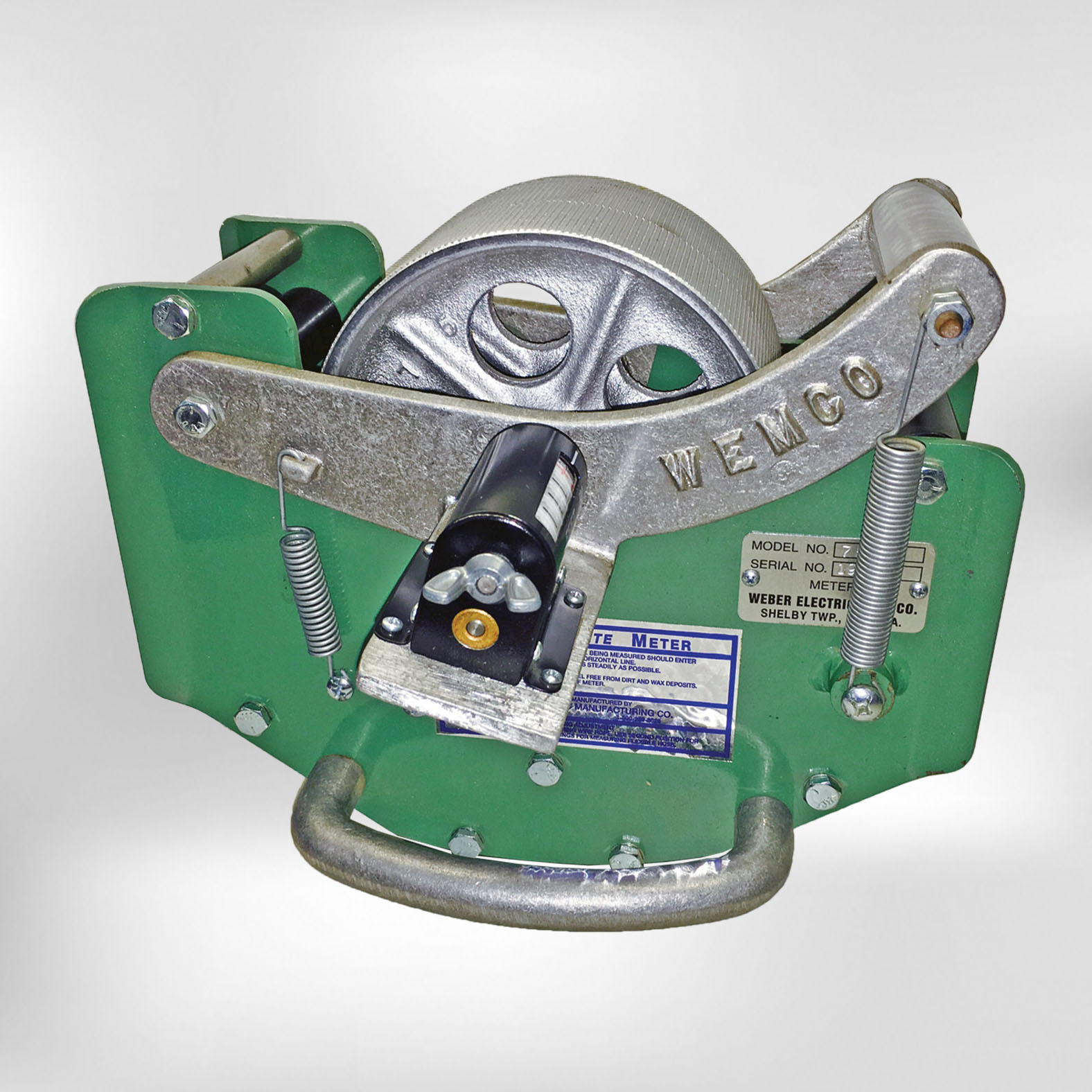 Meters & Meter Stands
Optional Measuring Meters
Heavy-Duty Wire Meters are for measuring wire, rope, cable, hose and/or other flexible materials quickly, efficiently and easily. These meters have direct reading mechanical counters which measure in both feet and inches.
We also offer single and double head meter stands with front and rear roller guides. Adjustable height and other stands are sold separately.
Meter Capacities:
1″ Capacity
2″ Capacity
3″ Capacity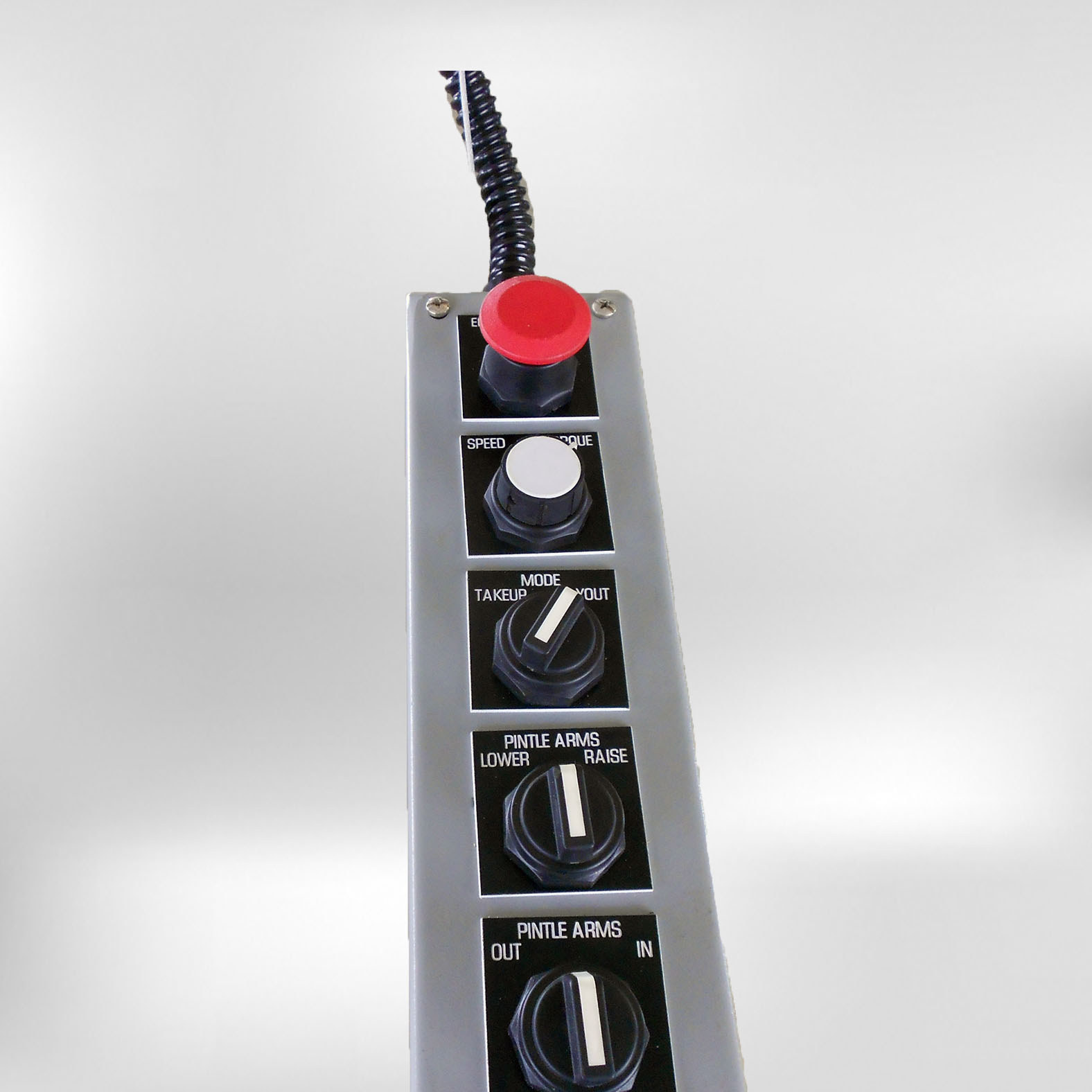 Pendant/Dual Operator Controls
Ideal for Operator Safety
The pendant is used with electronic speed control and push buttons.
Dual Controls are used to operate from either side of the machine including pendant and push buttons, and dual speed controls.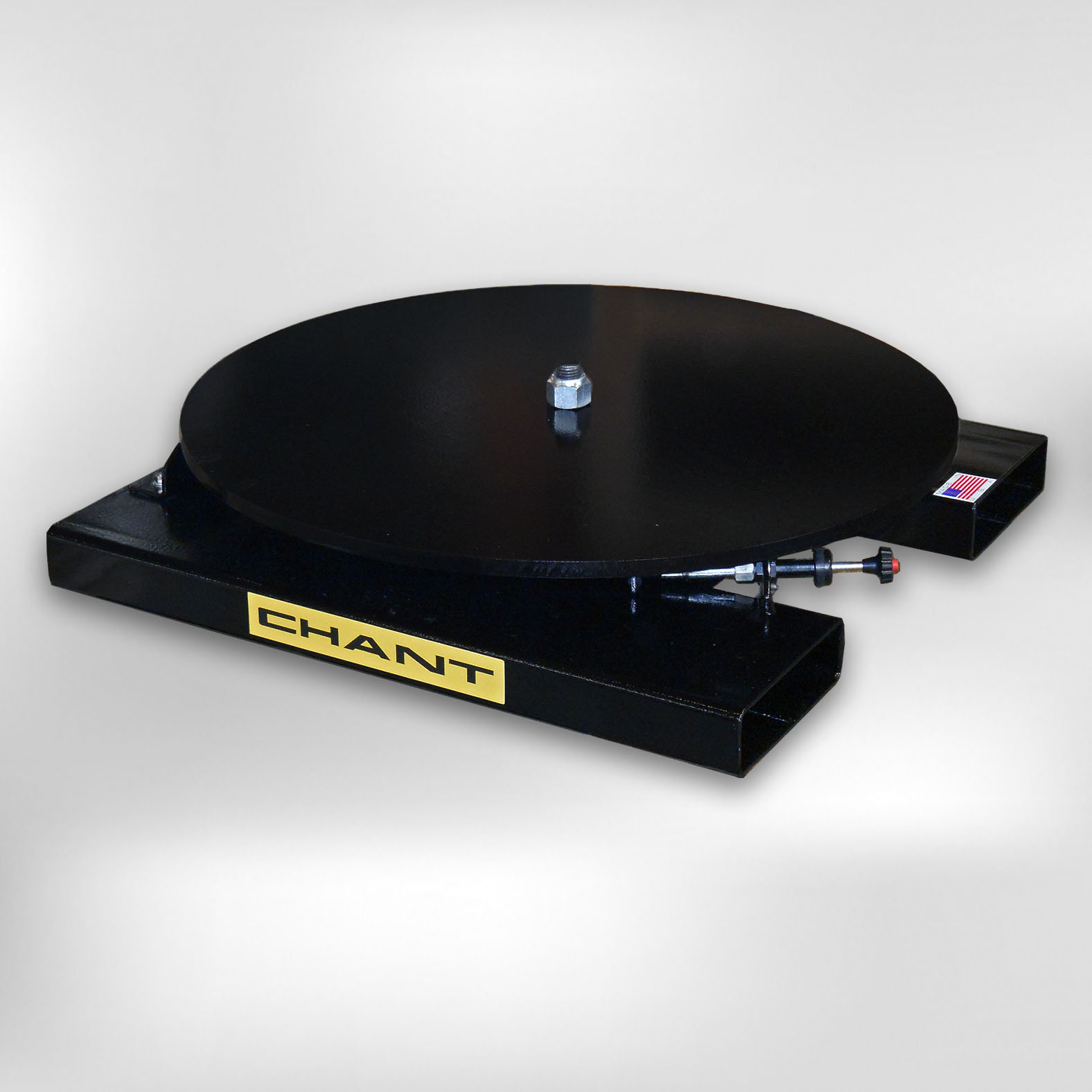 Heavy-Duty Turntables
Various Weights & Capacities
Turntables are made with steel plates with hardened ball bearings providing long-life plate wear & easy movement. Various weight capacity and diameters are available.
Optional brakes can be added if requested.
Turntable Sizes & Capacities:
1/2″ Thickness at 36″ Diameter
1/2″ Thickness at 48″ Diameter
3/4″ Thickness at 60″ Diameter
3/4″ Thickness at 72″ Diameter
1″ Thickness at 72″ Diameter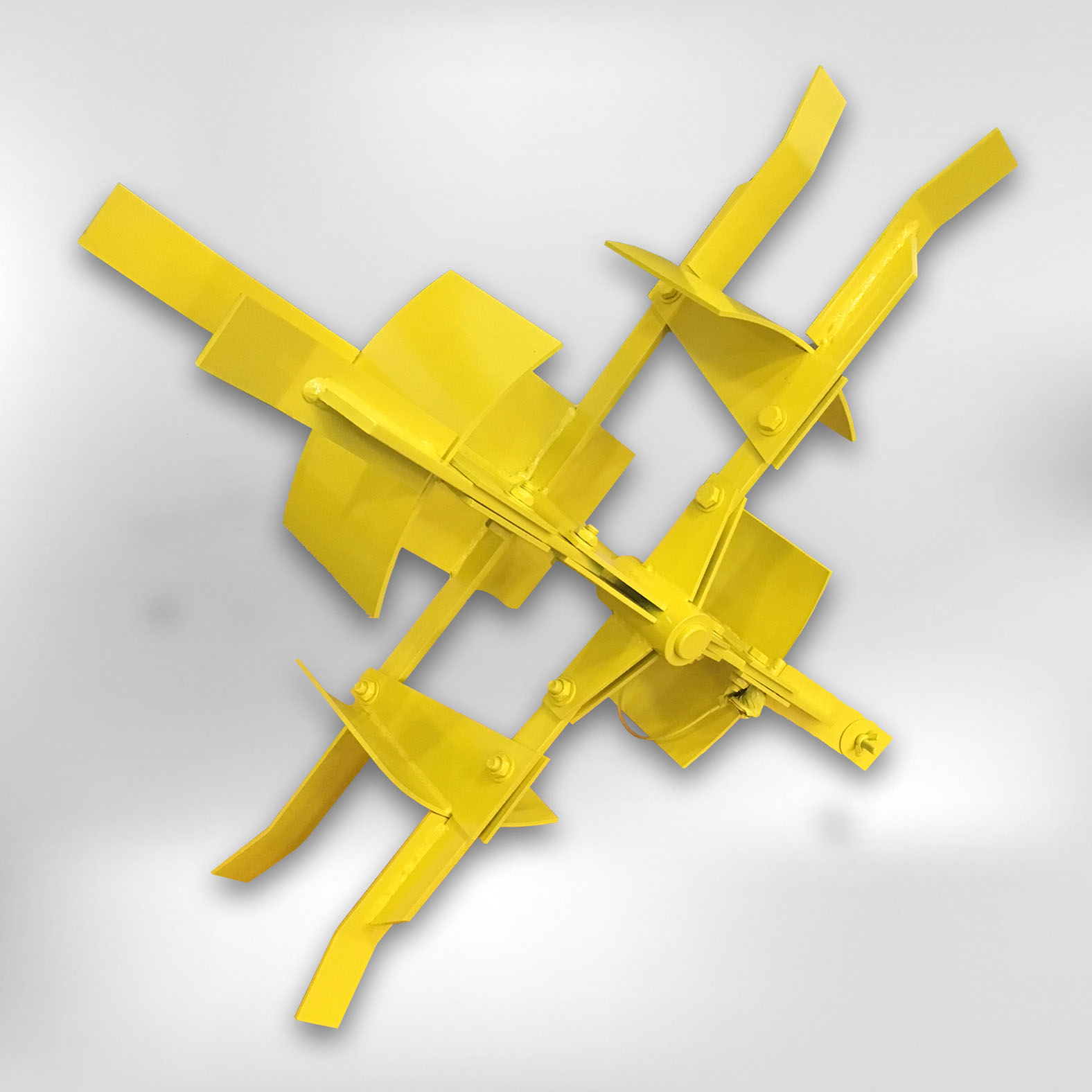 Colapsible coiling head
Add a Coiler To Your Reeler
Chant's Collapsible Coiler is typically designed to be used with our shafted or shaftless reelers. It can either be permanently mounted or added using a removable mount when needed depending on the customer's preference. The collapsible coiling head is constructed via solid steel and is easy to use.
Our heavy-duty collapsible coiler is used for take-up and can hold wire rope, rope, wire, cable, hose, tubing and other flexible materials.
The coiler is mounted onto one of the arms or to the side of the reeling machine depending on machine model. 
Below are several Chant Engineering Reeling Machine videos. Please visit Chant's YouTube Channel for additional videos.