Wire Rope Grips come in a Variety of Styles
Chant Wire Rope Grips are heavy duty, precision machined
Chant Wire Rope Grips are designed to grip wire rope from light loads to ultimate breaking loads. Chant Wire Rope Grips work on any lay wire rope. These grips will hold regardless if the wire is greased, dirty, wet, tarred, plated, etc. Each grip comes with a wide range of adapters and liners to grip different size wire rope.
Request a Quote
High quality standards

Rugged wire rope grips that can get the job done
Chant Wire Rope Grips work on the wedge principle. As the rope is pulled, each half of the wedge set squeezes on the rope. The wedge set is geared together to work in unison. The wedge set rides on precision roller bearings held between hardened raceways. The harder the pull, the more the wedges grip, all without damaging the rope.
Chant makes two types of Wire Rope Grips, small ones with a lid and large ones without a lid. The small lids are hinged to the grip body and can easily be opened by hand. The large grips do not have a lid and are designed to take the full load without one.
Chant Wire Rope Grips are available with manual as well as hydraulic controls for opening and closing the wedges.
Chant makes various mounting styles for our grips. The most common is the four bolt front mount, for bolting to the end of a testing machine. We also manufacture Wire Rope Grips that pin inside the machine as well as bridle ear and butt mounting styles.
Wire Rope Grip Types:

English & Metric Sizes

Saddle Mount Wire Rope Grips

Bridle Mount Wire Rope Grips

Front Flange Wire Rope Grips

2-Position Wire Rope Grips

Hydraulic Wire Rope Grips

Manual Wire Rope Grips



Chant Wire Rope Grips have proven themselves with years of service in severe environments. They operate with minimal maintenance and utmost safety. Chant Wire Rope Grips can be used anywhere: hanging in the air, underwater, laying on the ground or anywhere that needs wire rope anchored, pulled, raised or cycled.
Chant also manufactures Wire Rope Linear Winches and Systems for intermittent and continuous heavy pulling, lifting and lowering. These systems utilize two Chant Wire Rope Grips that work together in tandem to automatically pull or secure loads via wire rope.

Chant is accredited and certified to the following industry standards:
ISO 9001:2015
AS9100D
ISO/IEC 17025:2017 Accredited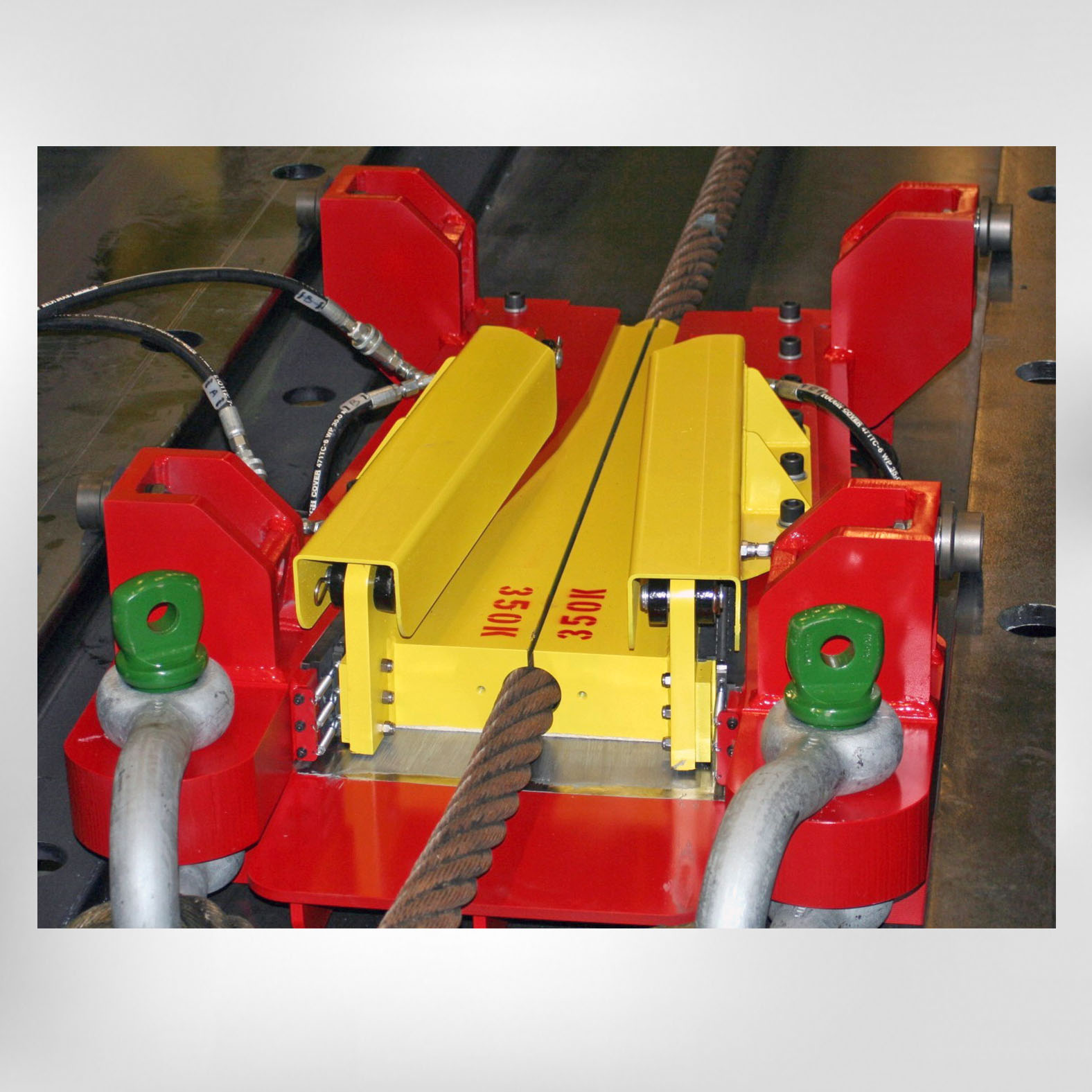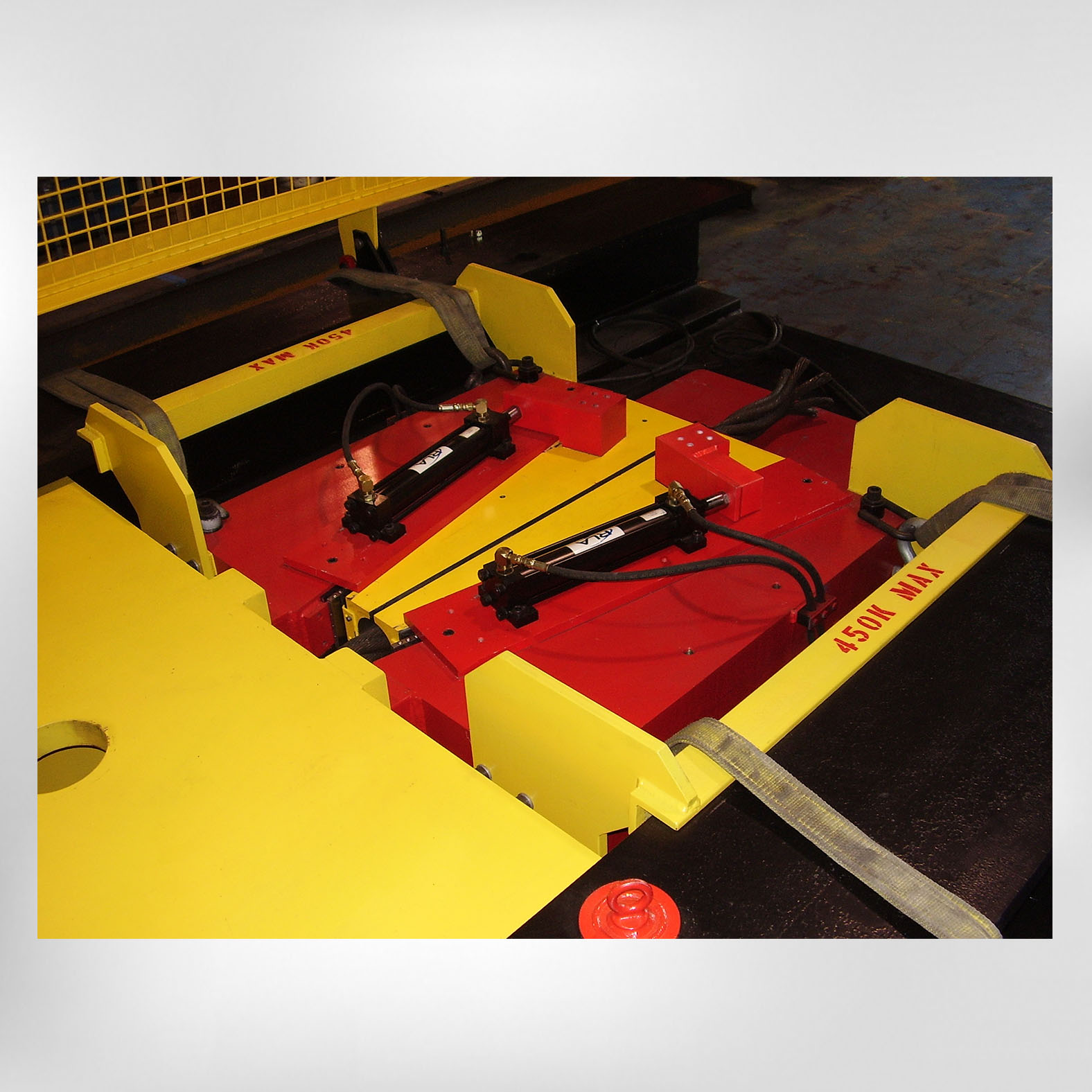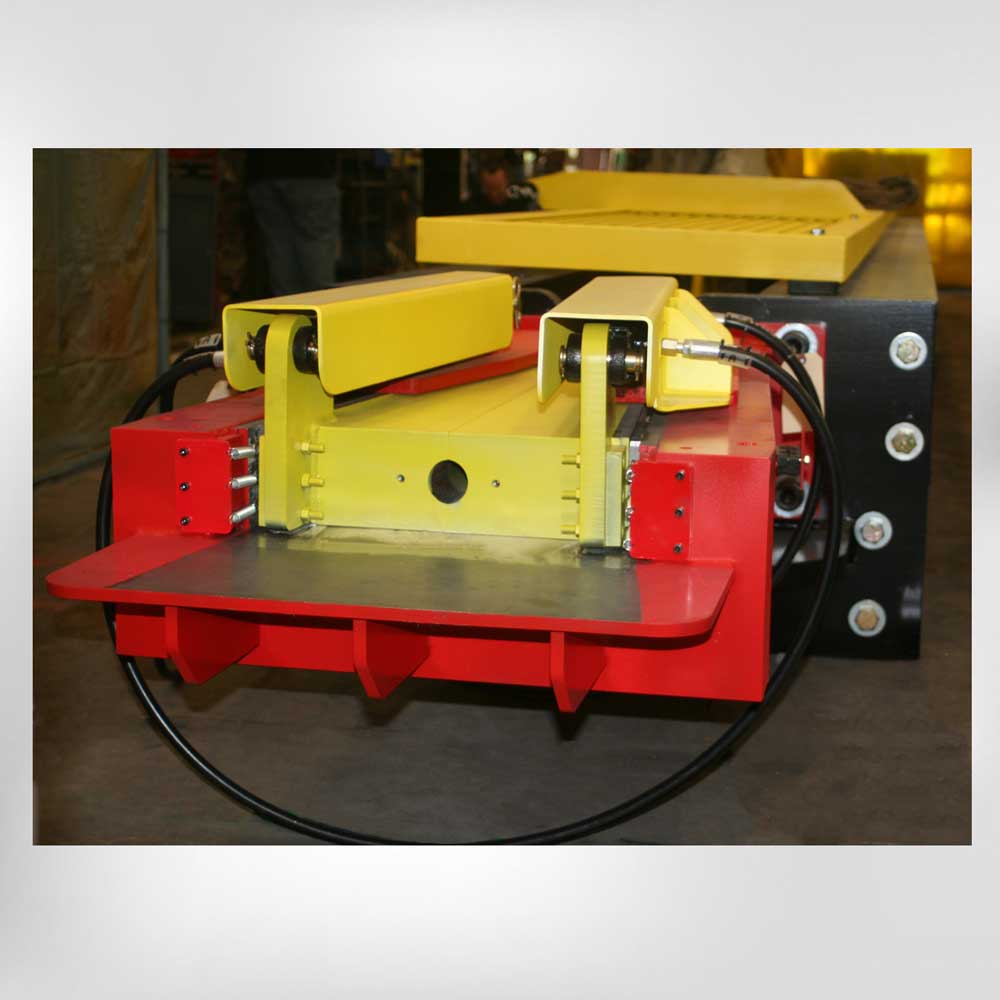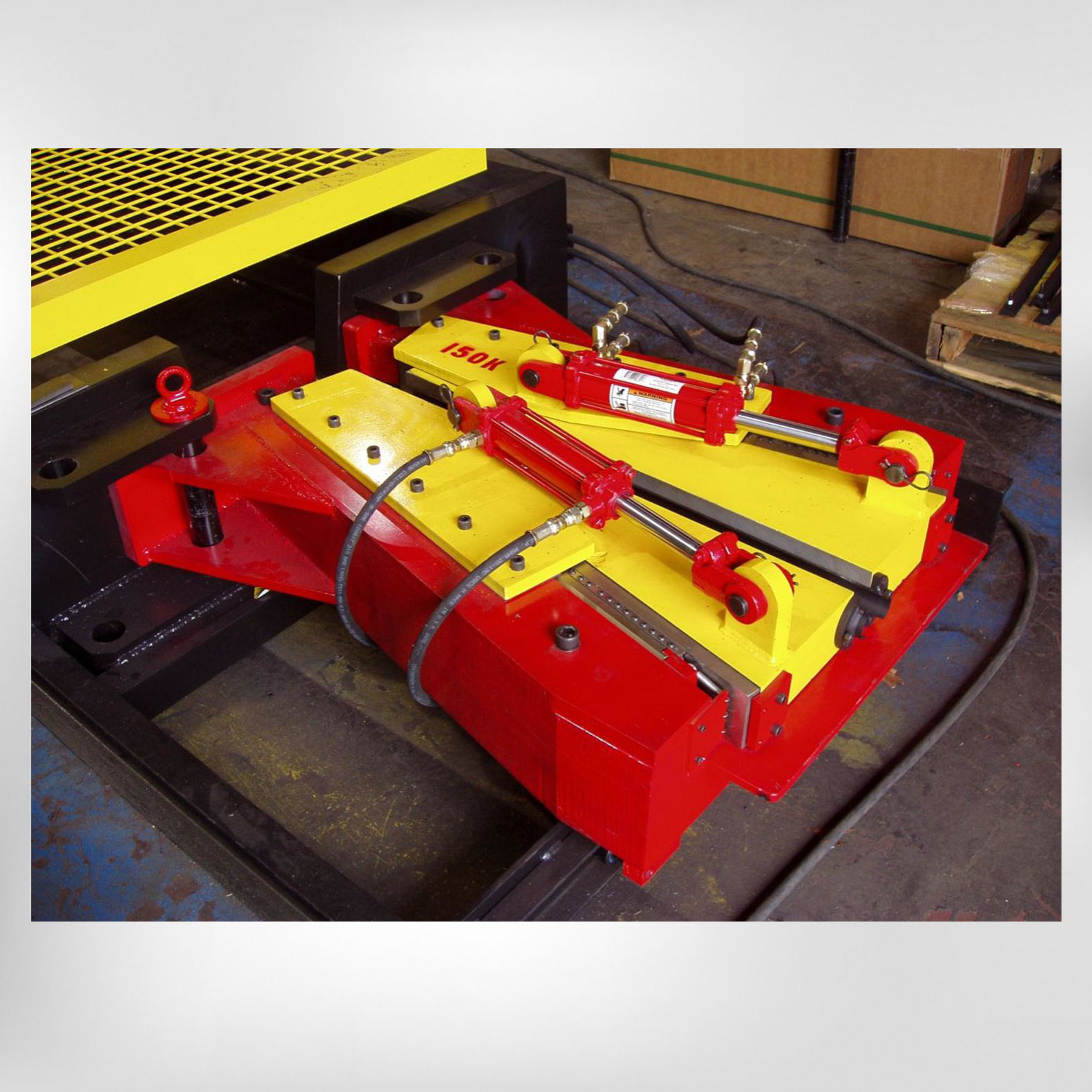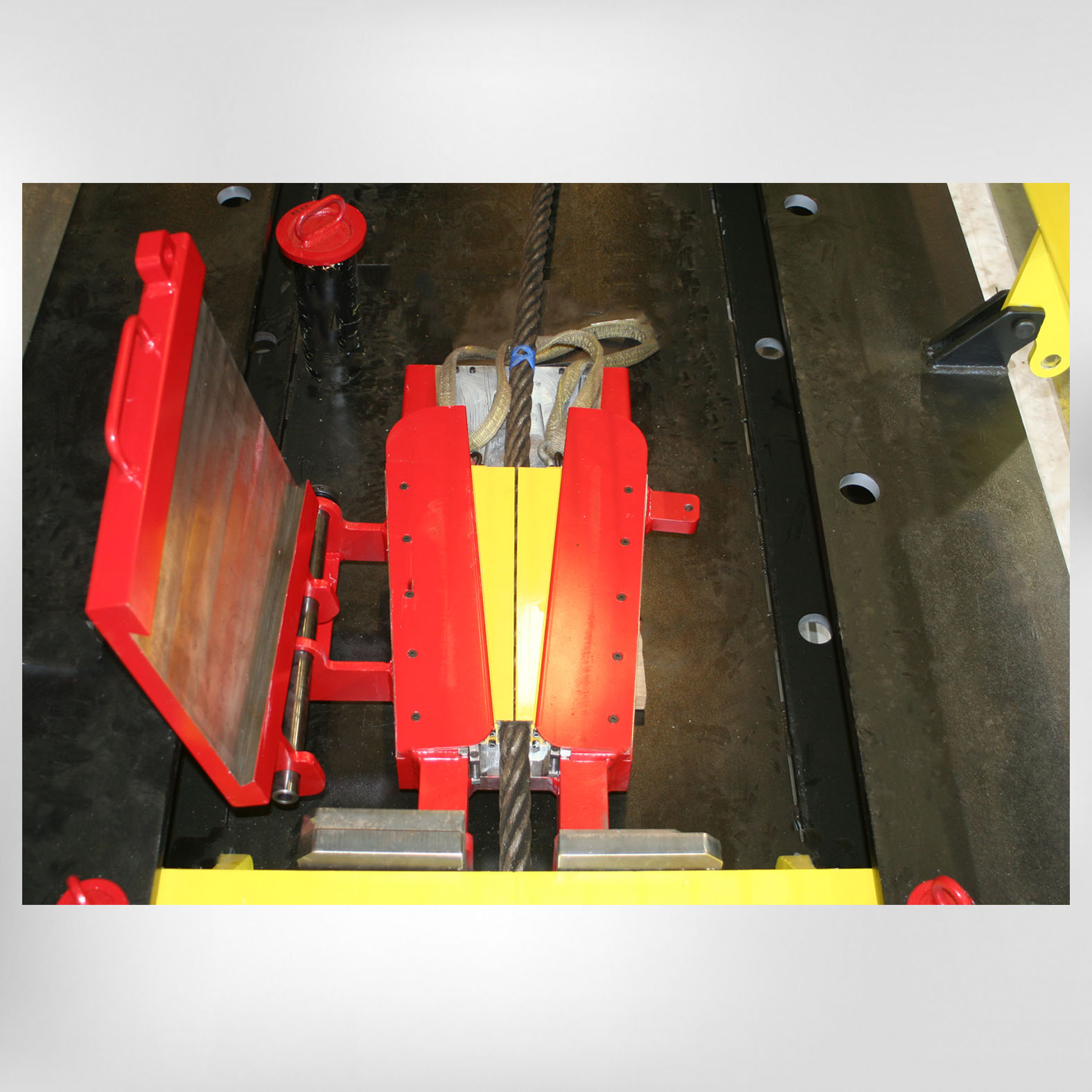 Chant and Customer Product Videos
Below are several Chant Engineering break test videos and a few from our customers using Chant test beds to perform their own break tests. Please visit Chant's YouTube Channel for additional videos.